Get a Bad Credit loan in Quebec today
When you have a good credit score, money issues don't seem so bad when they arise. Unfortunately, getting a loan is harder when your credit score is low, which is why we're here to help. I Need My Money Today offers bad credit loans in Quebec to individuals who have been turned down once too often.
What are Bad Credit loans in Quebec?
A bad credit loan is a loan that private online lenders issue based on a set of criteria that do not include checking your credit score or credit card records. With I Need My Money today, you can request $2500 in loans without credit checks without providing proof of your credit rating.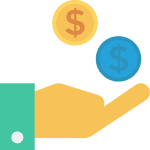 Easy no credit-check loan in Quebec
If you have a poor credit score and have previously tried to apply for loans, you know how difficult the process can be. A bad credit report can prevent your loan request from getting approved all together, and it comes with sky-high interest rates.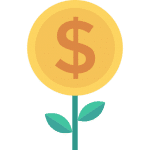 Make better financial decisions
I Need My Money Today does not perform a credit check before issuing a bad credit loan. Contrary to conventional lenders, your credit score will not affect your approval chances. Our loans are designed to give you the opportunity to turn your life around and improve your credit score.
Need a loan for any project?
How can I use a Bad Credit loan in Quebec?
You can use a bad credit loan in Quebec for several reasons, including:
Medical bills
Gas bill
Buying a new mobile phone
Personal expenses
Deal with difficult situations
Benefits of borrowing bad credit loans from in Quebec with I Need My Money Today
Our mission is to assist Quebecers like you in resolving their financial issues and regaining stability. We work quickly and efficiently because we want to ensure that your online experience with us is a positive one from start to finish. With a quick turnaround time and reasonable interest rates, you'll find our bad credit loans in Quebec the best financial option when your low credit score prevents you from getting traditional loans.
Experienced online lenders
No matter what type of financial situation you find yourself in, we can help you navigate the storm. With over 17 years of industry experience, our brokers diligently adhere to the guidelines of the Consumer Protection Bureau. The team at I Need My Money Today has the expertise to help you get your finances back on track.
Unsecured loan
All our short-term online loans are 100% secured, so you won't have to worry about losing your assets if you cannot repay your loan. This is one of the advantages of working with a private lender compared to financial institutions. Traditional lenders will usually require you to put up collateral.
No Credit check loans
You won't have to worry about your credit score as we will not inquire about it. You can request loans without a credit check. Your credit history will not affect your approval chances as long as you have a job and stable income.
Flexible spending
Whether you need money to pay off an unexpected expense or for personal projects, we won't pry into your personal life. You won't have to provide reasons for requiring access to bad credit loans in Quebec.
Instant cash
With I Need My Money Today, you're guaranteed to have the funds deposited into your account within 24 hours. We have 17 years of experience in online lending. If you apply during business hours, your application can be approved within the hour.
Secure online application
We invest in only the safest modern technology on the market to ensure that your personal information remains secure and confidential at all times. When you apply for bad credit loans in Canada, you'll find an easy-to-use system at your disposal.
Need a loan for any project?
Do I qualify for a Bad Credit loan in Quebec?
With I Need My Money Today, qualifying for an online loan is easy. Our verification process focuses mainly on confirming your identity and employment. If you can prove that you have the funds to repay the entire loan amount on time and in its entirety, you will not be refused for bad credit loans.
Documents required to obtain bad credit loans in Quebec
You might wonder if you are eligible to receive an online loan despite a bad credit score. In fact, you'd be surprised how easy it is to qualify. All you need to prove is the following:
Photo ID (must be 18 years or over)
Chequing account of at least three months
Proof of residence in Canada
Proof of income: We need the proof that you have a monthly income and that you receive your pay through a direct deposit.
Not currently in a bankruptcy situation
Being a Canadian Citizen
If you meet the criteria above, your application will be approved, and you will receive the money in your account within 24 hours at the latest.
How do I apply for a Bad Credit loan in Quebec?
Submitting an application for bad credit loans in Quebec is simple, and you can do it using your mobile or your personal computer. Within 10 minutes, you can complete the online application process and submit it for approval.
Fill out the online form
You'll need to provide us with some personal information about yourself and your employer. You can apply with your phone. You can apply even if you have a bad credit rating. You will need to state the amount you would like to borrow and attach any required documents. Once it's been submitted, we will review it.
Review process
If your application is approved saying that you are eligible to receive emergency money, we will send you a loan agreement that you will need to sign and send back to us. When we have received it, we will proceed with the transfer of funds. Your chances of approval are very high and our approval process is fast.
Funds deposited into your account
After we have received the loan agreement, we will deposit the personal loans directly into your bank account. Once the transfer is completed, we will notify you, and the money will be ready to be used. The process will be faster when you apply on a business day.
Request the minimum amount needed to our team of loan experts
To avoid people falling deeper into debt and hurting their credit score even further, one should only apply for the minimum amount of money they need. By requesting smaller amounts to pay bills, you increase the chances of being able to repay your loan on time, giving your credit score a welcoming boost.
Get your finances back on track and apply for a Bad Credit loan in Quebec today!
Get out of debt and increase your credit score by applying for bad credit loans in Quebec with I Need My Money Today. Don't hesitate to contact our online lenders experts if you have questions. Not only will our borrowers benefit from quality service from a lending industry expert and excellent service, but they will also get quick money within 24 hours, no questions asked. If you're ready, submit your online application for bad credit loans and get your money today!
Need a loan for any project?
Bad Credit Loans in Quebec
A Bad Credit loan in Quebec
Are the problems that you are facing leading you into a situation that worries you and that you need to get out of urgently? We perfectly understand the extent of your concerns, and we want to stand by you during this ordeal. The first thing for you to do is to submit your express loan application online. Thanks to our expedited procedure, our experienced brokers provide you with an instant response to allow you to access your money as quickly as possible and in a totally secure manner.
The desire to stand by you
We believe that
our mission
is to stand by many Canadians to help them get out of difficult financial situations. Do you have a low income or bad credit? Don't worry; we don't conduct any credit check on you, and we will approve your application very quickly. For 17 years now, we've been helping many people on a daily basis who have found themselves in situations similar to yours.
Bad credit loans in Quebec: submit your application now
Don't wait any longer to get rid of that burden that is weighing on your shoulders and apply for your instant loan now. The procedure is quite simple, only takes a few minutes, and is totally confidential and secure.
Other provinces served in Canada | Bad Credit Loans