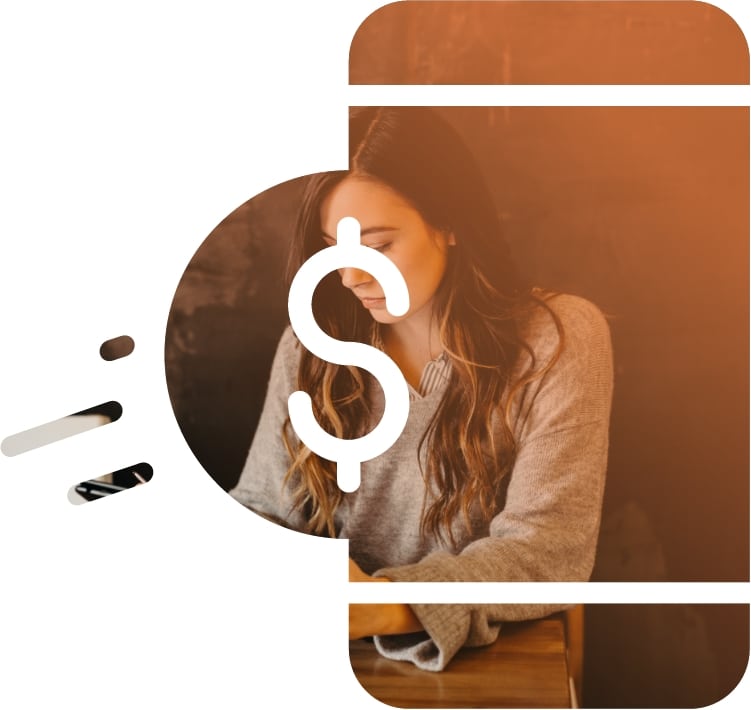 Installment loans in Canada
Tied down by unforeseen expenses, piling up debts, and a poor credit score? Do you have a hard time applying for installment loans in Canada from conventional lenders? Then, you are in the right place, as I Need My Money Today seeks to offer you the best financial solution. I Need My Money Today is here for you when you need urgent cash but all other avenues seem closed. Borrowing money from us typically takes an hour hence providing you with the cash urgently.
I Need My Money Today Offers Installment Loans in Canada
I Need My Money Today is a lender that commits itself to offering customers all over Canada financial relief. When using our short-term loan packages, you have a financial helper to turn to when things get difficult. 
You can count on our reliable money lending services with low interest rates to come through for you. Therefore, you can access to personal installment loans even in the comfort of your living room. This is an ideal solution when dealing with unforeseen expenses or for debt consolidation, yet you can't access quick cash. 
Fast process for fast cash with I Need My Money Today
Thanks to our hassle-free online application system, we can process loan application requests on the go and remit the loans within the shortest time. Typically, you should receive the personal loan funds in your bank account within a couple of hours of completing the loan application. 
Get approved even with a bad credit score
We can come through when conventional lenders turn their back on you. These conventional lenders might not offer you cash loans if you have a poor credit history. However, we don't consider your credit history or run a hard credit check to consider your eligibility for the loan you applied for. 
Need a loan for any project ?
Why Choose I Need My Money Today for your Installments loans in Canada?
I Need My Money Today comes through as the most recommendable installment loans in Canada lender. Below, we give you reasons why you should work with us:
I Need My Money Today is a lender of installment loans that you can trust. Our reliable online loan services come through for you in your worst situation. One thing that we ensure is that we never disappoint our customers and that we provide top-notch service for their satisfaction.
Apart from the fact that the state laws in Canada regulate all our lending practices, we ensure transparency when serving you. For example, there are no hidden charges when you borrow a loan from us. Similarly, we lend you money with interest capped according to the specific provincial laws.
Convenient online loan application
When you apply online for an installment loan, you can get it from anywhere and at any time. The online application means that you complete the process even in the remotest area in Canada. 
Quick cash within your reach
You can apply online for installment loans in Canada with I Need My Money Today. Complete our process within a matter of minutes, which is crucial when you are dealing with unforeseen expenses. Our staff is dedicated to processing each loan request within the shortest time possible to help you solve your financial problems.
We give you a financial footing
Even in the worst situation, when you can't access a loan from traditional financial institutions, we come through for you. We can advance you with a bad credit loan with a poor credit score. Our commitment seeks to offer you relief when your creditworthiness limits the loans you can obtain.
Application for an installment loan shouldn't be stressful for you. While conventional lenders might make it difficult to access such loans, we make it easier. Most of our customers qualify for a loan even when the odds were against them.
You can trust in I Need My Money Today to offer you quick personal loans. Upon completing the simple loan application, you should get the instant loan deposited into your bank account within an hour or two. It can never get easier than it is with I Need My Money Today. 
You can apply for a loan on any day of the week at any time of the day. Our automated online application process makes it completely possible for you to finish the application process successfully. In addition, unlike conventional lenders, you don't have to apply for an installment loan within business hours. 
How to Get Installment Loans in Canada with I Need My Money Today?
The following simple steps illustrate how applying online for installation loans in Canada works:
Fill in the loan application form online and declare the loan amount that you need. 
Loan application request processing by our customer service. 
Receive, read carefully and sign the electronic loan agreement. 
Get your fund directly deposited in your bank account 
Repay the loan according to your repayment schedule and repayment terms.
Need a loan for any project ?
Why choose I Need My Money Today?
An emergency loan
Are the problems that you are facing leading you into a situation that worries you and that you need to get out of urgently? We perfectly understand the extent of your concerns, and we want to stand by you during this ordeal. The first thing for you to do is to submit your express loan application online. Thanks to our expedited procedure, our experienced brokers provide you with an instant response to allow you to access your money as quickly as possible and in a totally secure manner.
An amount perfectly tailored to your needs
I Need My Money Today offers you short-term loans ranging from $300 to $3,000 with respect to the amount you need to get out of a difficult financial situation. Specify the amount that you want to receive on the application form and access your money within the following hour. We approve larger loans than our competitors that are more in line with your needs.
The desire to stand by you
We believe that
our mission
is to stand by many Canadians to help them get out of difficult financial situations. Do you have a low income or bad credit? Don't worry; we don't conduct any credit check on you, and we will approve your application very quickly. For 17 years now, we've been helping many people on a daily basis who have found themselves in situations similar to yours.
Payday loan: submit your application now
Don't wait any longer to get rid of that burden that is weighing on your shoulders and apply for your payday loan now. The procedure is quite simple, only takes a few minutes, and is totally confidential and secure.