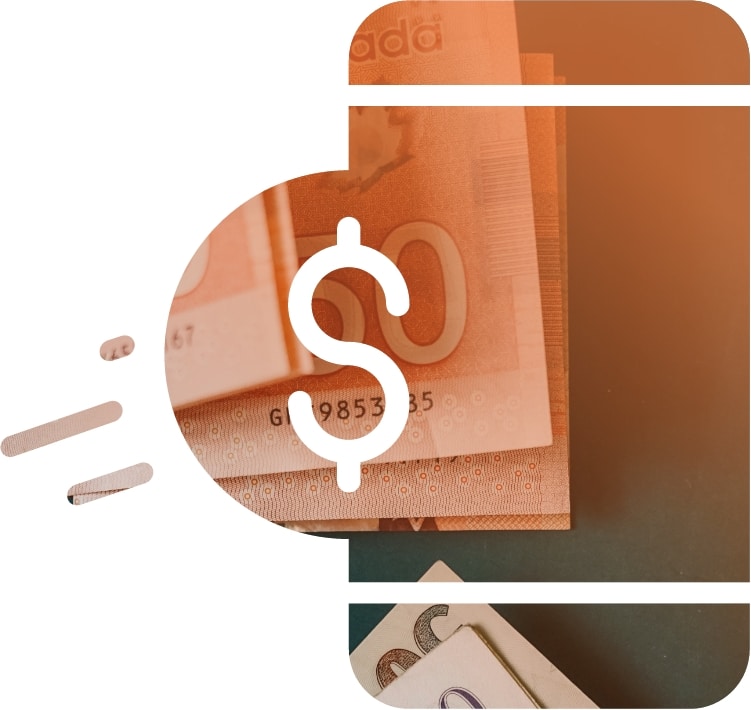 We know how it feels to be stuck with unexpected expenses at the end of the month. At I Need My Money Today, we aim to provide quick and simple online loans Canada wide. Our range of options includes everything from bad credit loans to no refuse loans.
I Need My Money Today: Online Loans Canada
Our site provides many choices to help you find a loan online that works for you. We feature a large selection of private lenders to offer you fast and easy cash advancements. I Need My Money Today's simple online applications and quick response time can get you the support you need.
How Can I Apply for Online Loans in Canada?
One of our key features is our easy-to-use online request form. Simply select the "apply now" option on our site to receive a digital application to fill out. Once you've entered the required information and sent us the form, we'll begin reviewing your online loans Canada request immediately.

The details we require from you include:
Your name and contact information
Your income type
Your employer name and contact information
Some of our online loans also require you to provide documents. These help us evaluate your ability to repay the loan. These documents drastically speed up the application process. Our lenders will get all the information they need to approve your request.

Two ID photos
Proof of social insurance number
Last two pay stubs
Last 90 days of your bank statement
Void cheque
Proof of address
How Do I Qualify for an Online Loan?
We have a few criteria you need to meet before we can grant you a cash advance. These conditions show us that you have a stable income and can repay the loan. We look at your current employment details on your submitted documents and application form to help us evaluate your request.

To qualify for an online loan, you need:

A valid chequing account for at least three months
A full-time job for at least three months
To receive your income by direct deposit
To not be involved in bankruptcy or a wage garnishment
Types of Online Loans in Canada From I Need My Money Today
At 'I Need My Money Today', we offer a range of online loans and services to assist you in financial troubles.
We've all had to deal with unexpected expenses at some point. It's often difficult to plan your budget around these surprise bills, leaving you without enough cash to pay them off. When this happens, you can apply for a cash advance to have emergency funds sent straight to your account.
Once your credit score has fallen under 500, it can be difficult to bring it up again. In this situation, our secured credit card is the best option for rebuilding your score. You can load it with any amount of cash and then use it to gain positive credit.
Payday online loans in Canada are the best choice for when surprise expenses appear on payday. These could be anything from home repairs to utility bills. We provide you with the cash you need to pay off these debts, and you only start repaying on your next payday.
At I Need My Money Today, we believe your past shouldn't hold you back from getting a much-needed loan. That's why we don't look at your credit score when reviewing your request. Instead, we assess your risk using the current income and employment information you provide us.
It can be challenging to keep track of debt spread across multiple cards and accounts. Our credit consolidation service organizes all of your debt into a single payment that's easier to manage and track. Since you're now only paying off one amount, your interest rates will be lower than before.
Our short term online loans are designed to provide fast financial relief when you desperately need it. We let you choose any amount from $300 to $3,000, so you know how much you'll need to pay back. This helps prevent you from falling into further debt, and we won't offer you another loan until you've paid off your current one.
Some bills, like medical expenses, can't be put off. When you need fast emergency cash, our instant online loans Canada can help. Simply submit a request between Monday and Friday from 10 a.m. to 6 p.m. (EST), and we'll get in touch within an hour.
A high credit rating can lead to banks denying your loan application. When you need instant cash, submit a request for our no refusal online loans in Canada. This short term, no credit check advancement provides the funds you need during an emergency.
Online Loans Canada: Repayment Options
If you run into difficulties after taking out a loan, please contact us by email within 48 hours. Our agents can then try and adjust your repayment schedule. Any missed payments are added to the total amount owed and are charged additional interest. You'll also need to pay $40 for each one.
You can choose from three repayment options:
Weekly or bi-weekly payments, depending on your payday
Regular payments with extra lump sums
Single full repayment
I Need My Money Today has 17 years of experience in providing financial assistance to customers. Our extensive range of services and loan types offer something to suit anyone's budget. You can quickly get a loan online thanks to our online application process and response time of under one hour. When you're stuck facing extra bills each month, visit our site to apply for an online loan and get the help you deserve.
Main provinces served in Canada | Online Loans
Need a loan for any project ?
How to Apply for an online loan in Canada?
Give your personal information to our online agents
To apply, you simply have to send us some information.
Get a response within an hour
With our brokers specializing in no credit check loans, your application is processed within a day and usually within an hour of submitting your completed file.
Receive your money directly in your account
Once your application is approved, your money is sent to your account, and you can use it instantly.
Once your completed file has been forwarded, it takes an hour at most to get a response. If we receive your application between 10:00 am and 6:00 pm, one of our agents contacts you within the same day.
Once your loan has been granted, the money is transferred to your account immediately. If your application reaches us during our business hours, you won't have to wait more than a day to access your money.