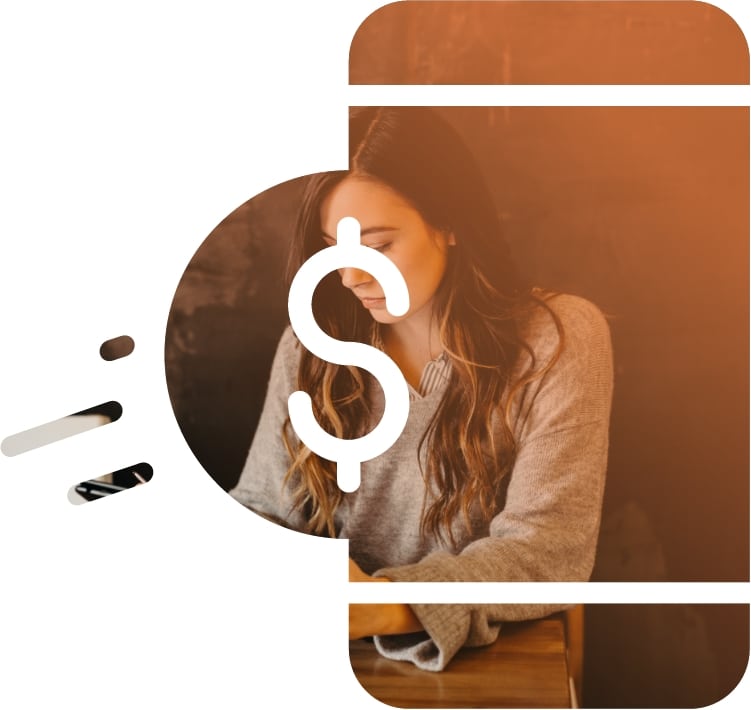 If you have a sudden need for money, then traditional loans aren't suitable because they involve numerous checks and can take time to approve and process. When you urgently need cash for home repairs or a car emergency, online loans in Ontario are a fast way to get a sum of money!
Before you apply, it's essential that you understand your options. This useful guide sets out what an online loan is, when you might need one, how to apply, and what to expect.
What are Online Loans in Ontario?
While you might find various types of Online loans available in Ontario, there are a few common aspects that you need to know about. At I Need My Money Today, these short-term financial solutions are approved quickly and don't involve a credit check. 
Online loans are intended to cover an immediate shortfall, which means you repay them when you receive your next paycheck. This means there are fees and penalties involved for late payment, as the amount due is not intended to be received in installments.
Rules for online loans in Ontario
Rules apply across Canada, but there can be specific terms for certain provinces. For example, in Ontario, payday loans have a maximum repayment term of 62 days. Residents can rest assured that I Need My Pay Today adheres to the requirements that apply to borrowers and lenders set out by the financial consumer agency.
When to Use an Online Loan in Ontario?
Now that you understand what online loans in Ontario are, it's beneficial to know when they might be right for you. They can help in many circumstances, but they aren't recommended to pay recurring bills, such as your rent or utilities
Online loans for unexpected expenses
Online loans are best suited to be used in emergencies and unexpected expenses when you need to cover the cost of something that isn't in your monthly budget.
There are certain characteristics you can look for to determine whether a payday loan is right for you. One is if you need quick cash. The approval times of this type of loan are much faster than others. At I Need My Money Today, you could receive confirmation and your cash through an electronic transfer to your bank within an hour of submitting your application.
Do I Qualify for an Online Loan in Ontario?
Through I Need My Money Today, you can get online loans in Ontario. It's easy to find out whether you qualify for a short-term loan. The application can be achieved on our website. You'll need to:
supply your personal details
determine the amount you want to borrow
provide information about your employment and income 
Even if you have a bad credit score, you can still apply. We take a different approach compared to standard lenders and don't look at your financial history. Here are the three key factors to be aware of:
Customers with poor credit scores can still get a loan. A credit check is not used when we assess your application, which means your past doesn't need to prevent you from getting help.
If you are successful in your application for an online loan, you can expect instant approval. When you fill out our online form during business hours, our team will get back to you within an hour. Once you have signed the loan agreement, you can expect the cash in your account within 45 minutes.
When you make your loan application, we will need certain information to assess your application. It could include:
proof of your monthly salary, such as recent payslips
evidence that you have been working for the same employer for at least three months and are paid by direct deposit 
a current bank statement to understand other debts and your ability to repay
Can I Get an Online Loan Even With Bad Credit?
Not only are Online loans in Ontario faster than most, but we also use different procedures to make them more accessible. Simply put, we will not look at your credit history when you apply. 
We do not charge you any fees to apply, so it won't make your circumstances worse. We make our decisions based on your employment information and income, which means your credit history won't negatively impact your ability to deal with your emergency.
An Ontario online loan has a maximum term of 62 days. Your loan agreement will set out your repayment date, which will usually occur after you are paid your monthly salary. There will not be several payments, as it is not an installment loan. The full amount is due at the end of your term.
If you are unable to meet the terms in the loan agreement, you should contact our team as soon as possible. We will do our best to reach an agreement that enables you to repay the loan. As a credit check is not involved, late repayment is not reported and won't damage your score.
Need a loan for any project ?
Why choose I Need My Money Today?
An online loan in Ontario for emergency
If you are looking for instant online loans in Ontario, I Need My Money Today can help with amounts from $300 to $3,000. Our team of experienced brokers has 17 years of experience in the business. We provide instant approval, with a response in an hour, and cash in your account 45 minutes after you sign the agreement. Bad credit isn't a barrier to a cash advance, so Canadians needing help can apply online today.
An amount perfectly tailored to your needs
I Need My Money Today offers you short-term loans ranging from $300 to $3,000 with respect to the amount you need to get out of a difficult financial situation. Specify the amount that you want to receive on the application form and access your money within the following hour. We approve larger loans than our competitors that are more in line with your needs.
The desire to stand by you
We believe that
our mission
is to stand by many Canadians to help them get out of difficult financial situations. Do you have a low income or bad credit? Don't worry; we don't conduct any credit check on you, and we will approve your application very quickly. For 17 years now, we've been helping many people on a daily basis who have found themselves in situations similar to yours.
Online loan: submit your application now
Don't wait any longer to get rid of that burden that is weighing on your shoulders and apply for your online loan now. The procedure is quite simple, only takes a few minutes, and is totally confidential and secure.