Loans are hard to get when you have bad credit. That's why I Need My Money Today offers Bad Credit Loans in BC. Many conventional lenders turn you down because of your financial rating, as they need to be sure that you can pay them back.
Sometimes, your rent, mortgage payment, and household bills are late. At these times, you cannot apply for a conventional loan, as these may take longer to approve. 
During such times, you need a quick solution. Bad credit loans are the ultimate solution for all your needs. They can help you solve all your emergency needs.
What are Bad Credit Loans in BC?
Bad credit loans in BC are unsecured personal loans to help those in dire need of financial assistance but have poor credit scores. Bad credit loans are short term loans that can easily be accessed even if you have a bad credit history. Unlike traditional lenders, who often do not offer such kinds of online loans, I Need My Money Today provides you with the necessary financial assistance.
Need a loan for any project ?
I Need My Money Today is an online lender of payday, bad credit, installment, and other types of non-traditional loans in BC and the rest of Canada. Our institution has been in existence for over 17 years. During this time, we have gained a reputation as one of the top online lenders in British Columbia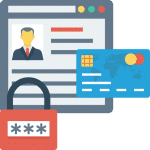 Our work at I Need My Money Today is governed by the guidelines of the Consumer Protection Bureau. Therefore, we are a quality lender that can help you get risk-free loans, despite what a credit check would reveal. You won't worry about how authentic the loans we provide are. We do not charge administration fees or any other hidden fees.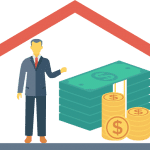 Therefore, we can help you find a viable solution for your financial problems so that you can get back on your feet financially. Whatever financial situation you are in, I Need My Money Today is here to help you find a suitable solution. If you are at an impasse, a bad credit loan in BC will give you a significant boost to sort out your debts or make a fresh start.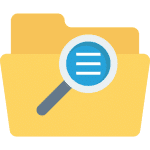 Fast and Efficient Process
I Need My Money Today prioritizes the urgency to grant you access to a better financial situation even when you have a low credit score and credit rating. We are an effective financial institution committed to processing the entire online application and receiving your funds within 45 minutes.
Requirements Of Bad Credit Loans in BC
Bad credit loans have helped most borrowers in BC's population afford the sky-high province prices. We offer lower interest rates with no sneaky fees or surcharges. We understand that your reasons for needing bad credit loans are just personal. However, there are requirements necessary to qualify you for the loan.
One must be 18 years of age and above
Have a job with a stable monthly sources of income
Have an active Colombian bank account and
Have a permanent residence in British Columbia
How to Get Bad Credit Loans in British Columbia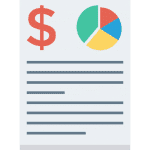 Fill out the online payday loans application
The amount of information about your needs to be ascertained to respond positively to a bad credit loan application. After signing up to our online platform, you can start filling in your correct details. You should mention the exact amount you need within the $3000 limit, and you don't have to worry about confidentiality and security regarding your points.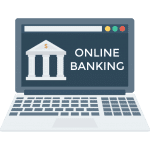 We do not take over 24 hours to process your loan application. In short, once your loan application is received, our agents or brokers will get to you within the hour and give you the agreement within that time frame.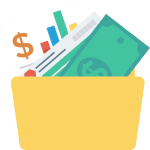 Once your bad credit loan in BC is approved, the funds are transferred via e-transfer to your Colombian bank account, so you don't have to waste time. We ensure our clients receive money quickly to get their problems sorted effectively. After receiving your funds, you need to ensure that you make your loan payments, as payday loan companies depend on your timely payment for continuity.
While you look for the best bad credit loan institution in BC, you must know and quote the exact amount you need. You should also apply for what you can pay. If you are looking for the best institution in British Columbia, I Need My Money Today is the place to be. 
Need a loan for any project ?
Contact I Need My Money Today for your Bad credit loans in BC
Need a loan for any project ?
A bad credit loan
Are the problems that you are facing leading you into a situation that worries you and that you need to get out of urgently? We perfectly understand the extent of your concerns, and we want to stand by you during this ordeal. The first thing for you to do is to submit your express loan application online. Thanks to our expedited procedure, our experienced brokers provide you with an instant response to allow you to access your money as quickly as possible and in a totally secure manner.
The desire to stand by you
We believe that
our mission
is to stand by many Canadians to help them get out of difficult financial situations. Do you have a low income or bad credit? Don't worry; we don't conduct any credit check on you, and we will approve your application very quickly. For 17 years now, we've been helping many people on a daily basis who have found themselves in situations similar to yours.
Bad credit loans in BC: submit your application now
Don't wait any longer to get rid of that burden that is weighing on your shoulders and apply for your instant loan now. The procedure is quite simple, only takes a few minutes, and is totally confidential and secure.