Apply for bad credit loans in Alberta
There are times when urgent situations arise, necessitating quick access to cash through credit. However, it is sometimes very difficult to take a credit when you have a bad credit history. Despite your efforts, traditional lenders often review your credit history and may deny your application. There's nothing you can do about it and your financial stability is in danger. I Need My Money Today is there to help you to get bad credit loans in Alberta and get you out of this situation.
What are Bad Credit Loans in Alberta?
Bad credit loans are loans specially designed to help people with poor credit scores. Thanks to bad credit loans, you can borrow money in Canada even with a poor credit history. It is very useful if you need temporary financial assistance.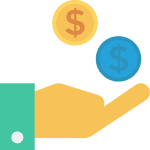 Unlike traditional lenders, we don't check your credit score when offering unsecured loans. There are several reasons why you may have a bad credit score, and all of them put you in a difficult position. Bad credit loans are way easier to get than traditional loans.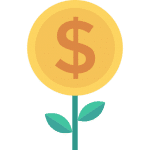 Improve your credit score
You can slowly repair your credit history by taking out small bad credit loans from our payday lenders and paying them back on time. 
Need a loan for any project?
When Do I Need Bad Credit Loans Alberta?
There are many reasons why customers apply for bad credit loans in Alberta:
Bankruptcy
Late payments
Defaulting
Charge-offs
Bankruptcy
Whether you're an individual or a company, bankruptcy is always a nightmare. If you require money or cash during that time period, taking out a bad credit loan in Alberta will help repair your credit and temporarily help you get out of a bad financial situation.
Late Payments
Creditors look down on late payments, so it's no surprise it can have a negative impact on your credit score. This problem is even higher if you are not able to pay on time.
In this scenario, you can apply for one of our online bad credit loans in Alberta. Since you have a history of late payments, it's best to borrow a small amount of money that you can pay back in a short amount of time.
Defaulting
Defaulting is one of the worst things you can do if your credit score is concerned. Our bad credit loans can help you repair the damage.
A bad credit loan can also help you avoid defaulting in some scenarios. For example, if someone needs to pay one of their bills but they're $100 short, they can come to us and quickly receive the money they need. When they get their next paycheck they pay back the bad credit loan.
Charge-offs
If you've recently had a creditor issue a charge off, getting loans will be difficult. By taking advantage of our bad credit loan service, people in Alberta can begin improving their credit scores and have access to temporary financial relief.
Need a loan for any project?
Benefits of Using I Need My Money Today
When you are looking for an online lending company, it's important to find one that you can trust. There are three main reasons why I Need My Money Today is the best company to use when you want to get an emergency loan with bad credit.
Easy Online Application
Accessible with poor credit score, easier to get than with traditional banks
Secured loan application from a reputable lender
Direct deposits within 24 hours 
Low application fees
Excellent service
Give you the opportunity to improve your credit rating with extra cash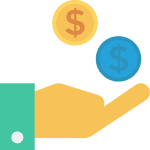 Most of our customers are on a tight deadline. Bad credit applicants cannot be waiting for weeks to get their loan approved. Because of this, I Need My Money Today has designed our service to be fast and effective. Our experienced team will review your application and transfer your money as fast as possible.  The money is transferred via email within 45 minutes after signing the loan agreement.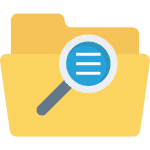 Since you're already dealing with bad credit, the last thing you want is traditional banks to review your credit score and your fail to pay your bills on time. I Need My Money Today doesn't require any kind of credit check. All you have to do is submit the appropriate information and the amount of money you want to borrow .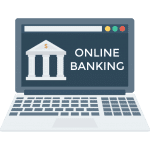 Tailored amounts for online loans
I Need My Money Today allows each of our customers to borrow the amount of money they need for their personal loans. As long as you stay between $300 and $3,000, you can borrow what you need with no credit-checks. However, we suggest you never borrow more than absolutely necessary. This makes it easier for you to pay us back with monthly payments without spending the money you need for bills, living expenses.
Need a loan for any project ?
How Do I Apply For Bad Credit Loans in Alberta?
I Need My Money Today makes it very easy for our Alberta customers to apply for bad credit loans. There are only three things you need to qualify for personal loans and to have access to credit.
An active bank account where the money will be sent.
A form of valid identification
Proof of income
As long as you have these three things, you can apply for a bad credit loan immediately. You can get your funds in 45 minutes.
We know that unexpected situations can come up and sometimes you can't make your payments on time.
If this occurs, you need to contact us at least 48 hours before your payment is due. If you don't contact us you will have to pay an extra $40 penalty. The good news is that we never report missed payments to credit agencies. This protects you from any further damage to your credit score.
Need a loan for any project ?
Get your bad credit loan in Alberta today
Trust our experienced team of lenders
If you need a fast financial solution, choose I Need My Money Today and get the amount that matches your needs. The application process takes few minutes and we have no hidden fees and fair interest rate.  I Need My Money Today's services are only designed to help you get past rough spots, get your funds and improve your credit score. 
Contact our online lenders
If you have any questions please don't hesitate to contact our experienced lenders. Our goal is to be a reliable partner for all our customers who need temporary financial relief. All of the services we offer in Alberta Canada are tailor-made to fit your needs no matter your situation.
Don't wait longer and apply now to receive your bad credit loan.
Need a loan for any project ?
Bad Credit Loans in Alberta
A bad credit loan in Alberta
Are the problems that you are facing leading you into a situation that worries you and that you need to get out of urgently? We perfectly understand the extent of your concerns, and we want to stand by you during this ordeal. The first thing for you to do is to submit your express loan application online. Thanks to our expedited procedure, our experienced brokers provide you with an instant response to allow you to access your money as quickly as possible and in a totally secure manner.
The desire to stand by you
We believe that
our mission
is to stand by many Canadians to help them get out of difficult financial situations. Do you have a low income or bad credit? Don't worry; we don't conduct any credit check on you, and we will approve your application very quickly. For 17 years now, we've been helping many people on a daily basis who have found themselves in situations similar to yours.
Bad credit loans in Alberta: submit your application now
Don't wait any longer to get rid of that burden that is weighing on your shoulders and apply for your instant loan now. The procedure is quite simple, only takes a few minutes, and is totally confidential and secure.