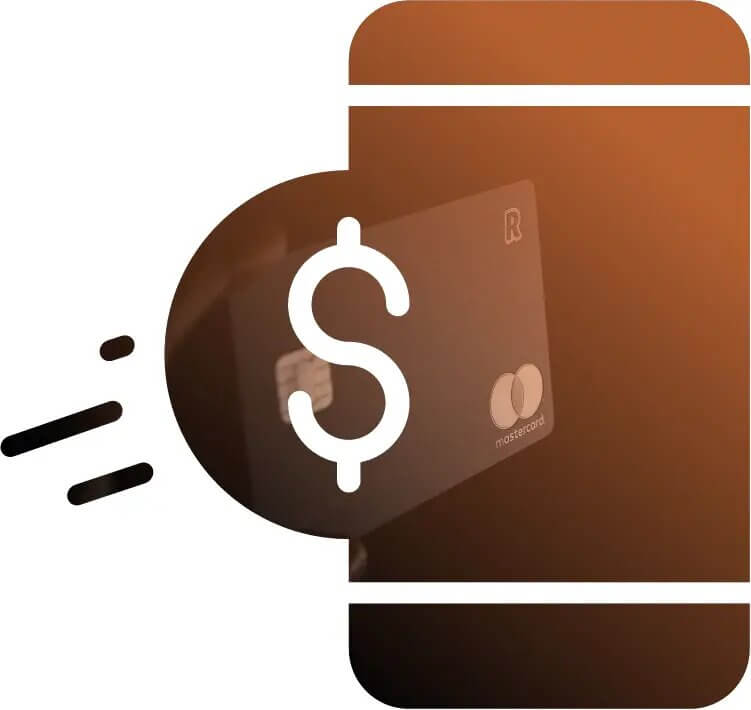 Get Bad credit Loans in Edmonton
A bad credit score can negatively impact your financial health, leading to repeated loan refusals. Luckily, we offer bad credit loans in Edmonton to help you get back on your feet and regain a steady hold on your financial situation. As alternative lenders, we've made it our mission to help Canadians work their way back to economic stability. You can face unexpected expenses thanks to a bad credit loan. 
How much money can I get if I apply for bad credit loans in Edmonton?
If you have bad credit, and you need a little extra cash to help with temporary financial issues, then our flexible bad credit loans can be life-changing solutions. You can apply for bad credit loans in Alberta between $300-$3,000, no questions asked.
What exactly is a bad credit score in Edmonton?
Traditional lenders and other institutions will sometimes check your credit score to determine your creditworthiness. This happens before issuing a loan, a good or service. Those with bad credits will often have to put up collateral or deal with high-interest rates. In most cases, if a credit score is too low, the loan application will automatically be refused.
Bad credit loans help increase your credit score
Bad credit loans are not only fast, convenient, and easy to apply for, they help increase your credit score. If a loan is paid back on time and in its entirety, this will improve your credit rating. We strongly advise applicants to borrow only the amount they need to avoid defaulting on payments.
Are bad credit loans in Edmonton legal?
Yes, bad credit loans are legal anywhere in Alberta. Canada has strict rules and regulations regarding the financial lending industry. Licensed alternative lenders like I Need My Money Today are allowed to give access to bad credit loans in Canada to clients with a poor credit history.
Need a loan for any project ?
Do I qualify for bad credit loans in Edmonton's city?
The criteria to be eligible to obtain emergency funds are basic, and serve mainly to confirm your identity and your ability to repay. We do not ask you to provide us with a credit report, nor do we need the reasons why you are filling out an online application. If you can prove that you have the means to pay back the loan, your chances of being refused are very low.
The documents you need to provide
To be eligible to apply for bad credit loans in Edmonton, you need to provide the following documents with your application:
A government-issued photo ID with your date of birth (18 years and over)
Proof of residency, such as a utility bill
Active chequing account of at least three months
Last two pay stubs as proof of employment and proof of income
Not be in a bankrupt situation
With few criteria for approval you have high chances of getting your bad credit loan with no stress.
Need a loan for any project ?
Benefits of applying for bad credit loans with I Need My Money Today
Our commitment to helping you work your way out of financial difficulties is why we offer bad credit loans in Edmonton. Our quick turnaround time and reasonable interest rates make us a trusted alternative lender in the area. With no hidden fees and a team constantly working on getting cash out within 24 hours, we work hard to help get you out of financial difficulties.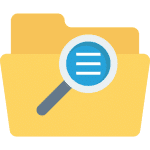 Unlike traditional lenders that have minimum credit score requirements, we do not request a credit check history to determine eligibility for bad credit loans in Edmonton. We will approve your application if you have stable employment with a steady flow of income. You can apply with a bad credit history and a poor credit score.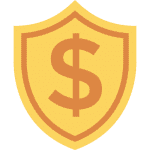 All our cash advance loans are 100% unsecured, so bad credit loan applicants won't worry about losing your possessions if you can't repay the loan. Unlike traditional lenders that might repossess your belongings if you default on your payments with secured loans, we will never go after your assets.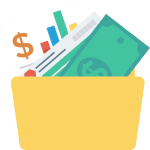 Quick approval for instant cash
Don't wait for days to find out if traditional lenders have approved your loan application. We guarantee approval within 24 hours maximum. If you submit an application for bad credit loans in Edmonton during working business hours, the chances of you being approved within the hour are high.
Secure Online loan application process
Our online application system is fast, easy to use, and 100% secure due to the modern software we employ. When you apply for bad credit loans, we ensure that all your personal information remains secure and confidential. You will get direct deposit on your bank account.
Need a loan for any project ?
I'm ready to apply for bad credit loans in Edmonton. Tell me how!
Fill out the online application
Provide us with your contact information, the loan amount you need and info about your employer and attach any required documents. Once this is complete, click submit, and we will receive it immediately.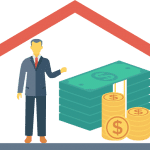 You will receive a loan agreement with all the terms and conditions if you are approved. You will need to review, sign and send it back, so we can proceed with the transfer.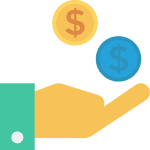 Get money in your account
The funds will be sent directly to your bank account as soon as we receive the signed agreement. Once the transfer is complete, you will have access to the money.
Need a loan for any project ?
What you need to know before applying for a payday loan in Edmonton
As a side note, always double-check the information you provide, as any false claims can get your application rejected or delayed. It is also important to carefully read the terms and conditions of the loan agreement before signing it.
Your signature is confirmation that you have read and understood the role of the lender and borrower and that you agree with the terms listed.
Apply for the minimum amount necessary for your monthly payments
Need a loan for any project ?
Fix your finances and apply for bad credit loans in Edmonton today
If you're frustrated with your low credit score, then this is the time to work on rebuilding it. When you apply for bad credit loans in Edmonton, you'll not only work with a team with years of experience, but you'll see your money problem disappear within a day.
If you have any questions or need advice, call our online lenders or email us at info@ineedmymoneytoday.ca, and a member of our bad credit lenders will gladly help you out.
Apply for bad credit loans in Edmonton with My Money Today
Need a loan for any project ?
Bad Credit Loans in Edmonton
A bad credit loan in Edmonton
Are the problems that you are facing leading you into a situation that worries you and that you need to get out of urgently? We perfectly understand the extent of your concerns, and we want to stand by you during this ordeal. The first thing for you to do is to submit your express loan application online. Thanks to our expedited procedure, our experienced brokers provide you with an instant response to allow you to access your money as quickly as possible and in a totally secure manner.
The desire to stand by you
We believe that
our mission
is to stand by many Canadians to help them get out of difficult financial situations. Do you have a low income or bad credit? Don't worry; we don't conduct any credit check on you, and we will approve your application very quickly. For 17 years now, we've been helping many people on a daily basis who have found themselves in situations similar to yours.
Bad credit loans in Edmonton: submit your application now
Don't wait any longer to get rid of that burden that is weighing on your shoulders and apply for your instant loan now. The procedure is quite simple, only takes a few minutes, and is totally confidential and secure.