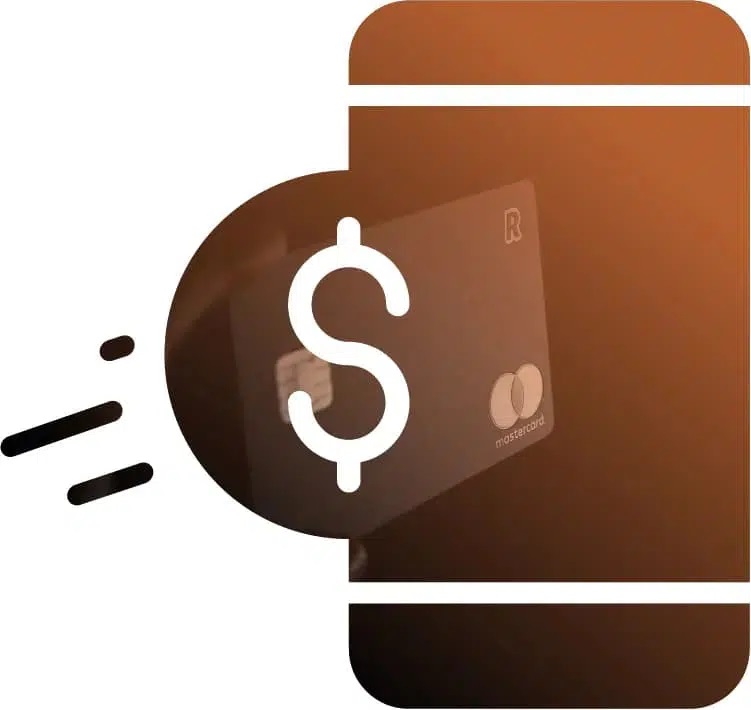 Apply for payday loans in Halifax
Even if you have a solid budget and receive a steady flow of income, sometimes emergencies catch us at the wrong time. Cars break down, roofs leak, and medical emergencies can catch anyone by surprise. If you're facing an urgent financial situation that cannot wait until your next payday, I Need My Money Today is offering online payday loans in Halifax for these stressful times.
You can borrow up to $3,000 in loans without providing a credit score check and without putting up collateral. If you're 18 and over and need financial assistance immediately, we're ready to help you out of a jam.
What are payday loans in Halifax?
Payday loans in Halifax are immediate, short-term financial solutions designed to address emergency expenses between paydays. Also known as online personal loans, payday loans are ideal for addressing urgent financial matters when traditional lenders have turned you down. You can borrow between $300-$3,000 with minimal documentation required. Unlike traditional lenders, we perform zero credit checks and transfer the money within 24 hours after approval.
Apply online and get the funds within 24 hours
Forget about waiting hours on the phone to speak with an agent or driving to fill out a paper application with traditional financial institutions. I Need My Money Today has automated the payday loan application process so that you can complete and submit it within 10 minutes. With minimal documents to provide, we only need to confirm your identity and proof of income.
How soon do I need to pay back payday loans?
Online payday loans and their interest are to be repaid at your next payday, typically around two weeks later. You won't be charged opening fees and won't have to pay anything until the money has been deposited into your account. If you need to work out a customized repayment schedule, you will need to speak with a member of our team to see what options are available to you.
Are payday loans legal in Nova Scotia?
I Need My Money Today Now follows the rules and regulations of the Payday Loans Act. Per the Canadian Criminal Code, all payday lenders must abide by the rules set forth by each province to remain in good standing. I Need My Pay Today has over 17 years of reputable experience as a leader in the industry and has helped thousands of Canadians in their time of need. Rest assured that when you submit an application for payday loans in Halifax.
Need a loan for any project ?
What are the requirements to qualify for short-term loans in Halifax, Nova Scotia?
Working with a responsive private lender like I Need My Money Today allows you to collect your emergency fund within 24 hours maximum. It is the fastest way to get control of your finances so that you can work your way back to stability.
Although we issue loans requiring minimal documentation, you still must meet specific criteria. Before we approve an online loan application, we need to ensure that you receive a steady flow of income and confirm your identity.
Criteria to be approved for payday loans in Halifax:
Be a Canadian over the age of 18
Have a valid bank account (opened for at least 3 months)
Have a full-time job and receive regular income (proof of employment for at least 3 months)
Receive your pay by direct deposit
Not be in a bankruptcy situation
Your chances of being approved for a $1000 fast cash loan are incredibly high if you meet the above-mentioned points.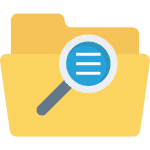 Complete the form in its entirety
Applicants must fill out the form that can be found on our website. All applications must be double-verified to make sure no errors are made, as this can get your application refused. Details you will need to include are; your contact information, date of birth, phone number and employment information. Once completed, then you can submit your application.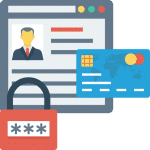 Once we receive your application, we will proceed to the verification process and evaluate that all the information provided is accurate. Through a rigorous process, we ensure that your identity is correct to help prevent identity theft.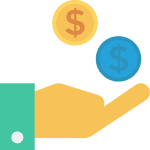 Direct deposit of funds into your bank account
If no issues are detected during the verification process, your payday loan application has been approved. We will send you a loan agreement containing all the conditions, such as loan duration, loan type, and payable interest. Once you have signed and returned the application to us, the funds will be deposited within 45 minutes.
What can I buy with payday loans in Halifax?
Quick payday loans should not be borrowed to resolve long-term ongoing money problems or to go on a shopping spree. They were designed to bring instant financial relief for individuals who cannot wait until their next payday to access funds. Although payday loans should be borrowed responsibility, we will not request that you provide us with a reason for your application.
Some of the more common reasons to apply for payday loans in Halifax include:
Financing emergency home or car repairs
Covering medical expenses
Planning a trip to visit sick loved ones
Buying groceries or other essential items
Paying off a veterinarian bill
Transferring child support payments
To reduce the chances of defaulting on your loan repayments, you should only request the minimum amount you need. If you cannot pay back the total payback amount, your credit score can be negatively affected even more.
Need a loan for any project ?
How do I apply for payday loans in Halifax?
If you need to finance a short-term emergency, I Need My Money Today has made the online application process straightforward. All you need is a stable internet access, a computer or mobile, and you can submit your loan application form within minutes. Apply during working business hours, and you can receive the funding within the same day.
Complete the online application form
You will have to answer a few personal questions about yourself, such as your name, name of employment, proof of address and loan amount requested in our simple form. You will also be asked to submit any additional documents with your application.
Approval process of your file
After you submit everything, a team member will evaluate it and confirm that all the information provided is accurate for approval. If you are approved, you will receive a loan agreement that you will need to review, sign and send back to us. The agreement will include the loan amount you will need to repay, interest and repayment schedule.
Transfer funds directly into your bank account
Once we have received your signed loan agreement, we will proceed with the transfer of the cash advance. The money will go directly into your bank account, and you will be notified when the transfer is completed. The funds will be available immediately.
Contact I Need My Money Today to get quick and easy payday loans in Halifax
If you're facing financial emergencies that cannot wait until your next payday, take action now. I Need My Money Today is the trusted private lender that can get you back on your feet with our flexible and no-credit-check payday loans in Halifax. Receive the funds within 24 hours on business days by applying for a loan today.
Need a loan for any project ?
A payday loan
Are the problems that you are facing leading you into a situation that worries you and that you need to get out of urgently? We perfectly understand the extent of your concerns, and we want to stand by you during this ordeal. The first thing for you to do is to submit your express loan application online. Thanks to our expedited procedure, our experienced brokers provide you with an instant response to allow you to access your money as quickly as possible and in a totally secure manner.
The desire to stand by you
We believe that
our mission
is to stand by many Canadians to help them get out of difficult financial situations. Do you have a low income or bad credit? Don't worry; we don't conduct any credit check on you, and we will approve your application very quickly. For 17 years now, we've been helping many people on a daily basis who have found themselves in situations similar to yours.
Payday loans in Halifax: submit your application now
Don't wait any longer to get rid of that burden that is weighing on your shoulders and apply for your instant loan now. The procedure is quite simple, only takes a few minutes, and is totally confidential and secure.