Imagine facing a last-minute emergency with insufficient funds and your next paycheck two weeks away. We understand the despair this could cause, so borrowing payday loans in Barrie can help you get through these challenging times.
Get your money within 24 hours
When you apply for a payday loan, you receive the money within 24 hours and are expected to repay it by your next payday. We operate in complete transparency so that you won't find any hidden fees or surprises in the agreement contract.
How can payday loans in Barrie help?
Payday loans are an ideal solution for short-term financial challenges. Our online payday lenders got you covered if you're facing a medical emergency or need to apply for a payday loan to fix unexpected home repairs. You can apply for a loan between $300-$3,000 and receive it directly into your bank account within 24 hours.
I have a low credit score. How might this impact my chances of securing a payday loan in Barrie?
Unlike traditional lenders who conduct credit checks, I Need My Money Today doesn't evaluate your credit score. Instead, we look at your employment situation and use it to decide. Past financial mistakes should not affect your current ability to borrow money.
Boost your credit score with payday loans in Barrie
Applying for payday loans in Barrie can help you increase your credit score. If you are capable of repaying the loan in its entirety, your credit score will increase. A higher credit score will make you a more trustworthy loan applicant the next time around.
Need a loan for any project ?
Why apply for payday loans in Barrie with I Need My Money Today?
For close to 20 years, we've assisted Canadians in navigating tough financial situations. We understand the stress money problems can add to your life. So, to give you peace of mind, we developed an easy-to-use online secure application system to help you get your money easily and quickly.
I Need My Money Today will never take your assets if you cannot repay the loan on time and in its entirety. While traditional lenders often ask for collateral before issuing a loan to individuals with low credit scores, we rely on creating trustworthy partnerships between lenders and borrowers. 
Whether you need money for financial difficulties or unexpected expenses, we will never judge your reasons for needing cash. When you apply for online payday loans in Barrie, you will not need to provide reasons for applying.
With I Need My Money Today, our no-refusal online loans are approved within 24 hours at the latest, unlike traditional loans that can take weeks. If you submit your request during regular working business hours, you can receive your payment within 45 minutes, no questions asked. You can get fast-cash loans up to $1000.
Need a loan for any project ?
Am I eligible for payday loans in Barrie?
If you're concerned about not qualifying for payday loans in Barrie due to a low credit score, know that we don't perform credit checks. As long as you have a job and a steady flow of income, you will be approved, no questions asked.
Requirements to get payday loans in Barrie
To be eligible for payday loans, we ask that you meet the following criteria
Have a valid chequing account that's been open for at least 3 months
Have a full-time job for at least 3 months
Obtain your pay by direct deposit
Not be in a bankruptcy situation
What is the payday loan application process in Barrie?
To ensure that you get access to payday loans quickly, we've designed the online loan application process to be straightforward. You can apply for payday loans in Ontario and get approved within the next hour in just three simple steps.
The first thing you will need to do is to complete the online form on our website and provide us with personal information about you and your employer.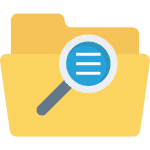 Once you have completed the online form, you can submit it to one of our agents, who will review your application and send you the loan agreement. If you apply during regular business hours, you will receive a response within the following hours.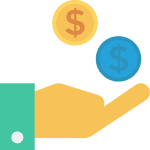 Transfer of funds within minutes
When you have signed the loan agreement and sent it back to us, we will proceed with the transfer directly into your bank account. We will not check at your credit history. Your $2500 loan with no credit check is now on your account minutes after approval.
Need a loan for any project ?
Work with I Need My Money Today to get express payday loans in Barrie today!
If you're worried about your financial situation, let I Need My Money Today help fix your money problems. With our secure and easy-to-use online platform, you can have peace of mind that the situation is under control and that the money can be delivered within a maximum of 24 hours. Contact our online lenders and don't wait any longer. Apply for an express payday loan today! 
Need a loan for any project ?
A payday loan in Barrie
Are the problems that you are facing leading you into a situation that worries you and that you need to get out of urgently? We perfectly understand the extent of your concerns, and we want to stand by you during this ordeal. The first thing for you to do is to submit your express loan application online. Thanks to our expedited procedure, our experienced brokers provide you with an instant response to allow you to access your money as quickly as possible and in a totally secure manner.
The desire to stand by you
We believe that
our mission
is to stand by many Canadians to help them get out of difficult financial situations. Do you have a low income or bad credit? Don't worry; we don't conduct any credit check on you, and we will approve your application very quickly. For 17 years now, we've been helping many people on a daily basis who have found themselves in situations similar to yours.
Payday loans in Barrie: submit your application now
Don't wait any longer to get rid of that burden that is weighing on your shoulders and apply for your instant loan now. The procedure is quite simple, only takes a few minutes, and is totally confidential and secure.