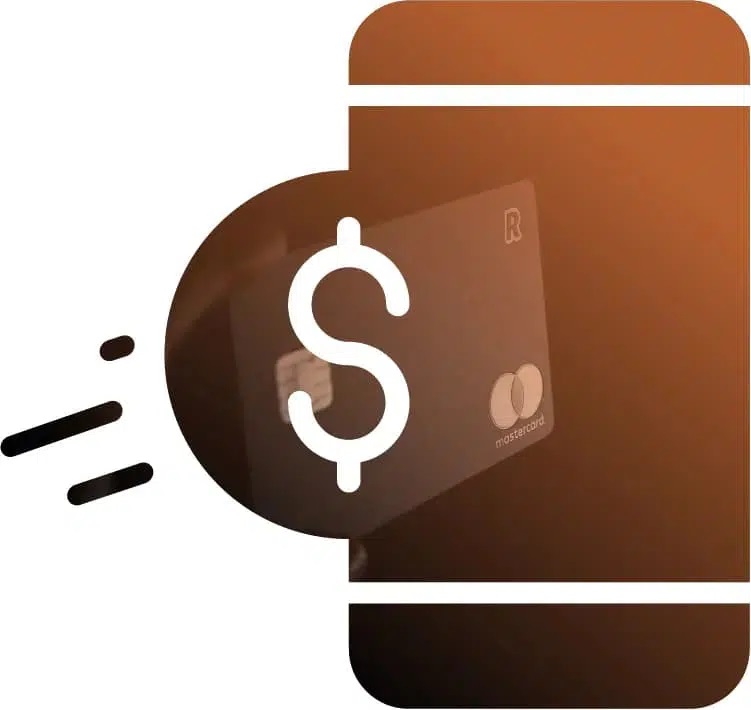 Apply for installment loans in BC now
When last-minute financial emergencies arise and your credit score is so low that you can't be approved for traditional loans, your stress levels reach an ultimate high. It leaves you feeling down and drains all your energy. I Need My Money Today's installment loans in BC can help if you don't know where to turn to. With minimal documentation to provide, we transfer the funds to our borrowers within 24 hours at the latest.
Get approved even with a bad credit score
If your credit score is anything less than good, your chances of being approved for a loan from a traditional lender are slim. When you submit an application for emergency installment loans, you can be approved for a $2,500 no credit check loan within 60 minutes, no questions asked.
How can installment loans in BC help me?
Installment loans are short-term loans between $300-$3,000 that are paid back in a series of predetermined payments. Unlike payday loans or bad credit loans that usually need to be repaid at a specific time, this type of loan offers greater flexibility. Repaying an entire loan all at once is impossible for numerous BC residents. Luckily, our online installment loans grant you up to 6 months to repay the whole amount.
Will installment loans negatively affect my credit score?
If you have a bad credit score, it's normal to worry about how taking another loan can affect your score. But rest assured that we do not communicate with credit bureaus when you apply; therefore, nothing will appear on your file since we don't check your credit score.
However, if you default on your loan repayment terms, there is a high chance your file might end up at a collection agency. This will definitely harm your credit score. Make sure to only borrow the minimum amount you need.
What can I buy with installment loans in BC?
While financial institutions demand the right to know how the funds will be used, I Need My Money Today won't pry. We know that some emergencies are private, and we respect that. However, installment loans in BC should only be requested as a last resort. They should not be used to resolve long-term money problems.
Installment loans in BC can help finance many unexpected expenses
Home renovation projects
Car repair costs
Medical expenses
Veterinarian bills
Essential items
Child support payments
Visit sick loved ones back home
Only request the minimal loan you need for your situation, and only use the money to resolve short-term problems.
Need a loan for any project ?
Why apply through I Need My Money Today for installment loans in BC?
All our online lenders have over a dozen years of experience. We follow the regulations per the British Columbia Business Practices and Consumer Protection Act. In addition, other great benefits of choosing us include:
Apply from anywhere 24/7
You can apply through our secure online platform using your mobile or computer. You can submit your loan application anytime and anywhere worldwide.
Receive a response within 24 hours maximum
We will process your online application form within 24 hours of submitting it. If you want to hurry the approval process, apply during business hours, and get access to cash within 60 minutes.
Advantageous interest rates
Compared to other private lenders, we offer some of the lowest interest rates for personal loans.
Get approved even with a bad credit history
Your credit history has no effect on your installment loans in BC application. All our short-term financial solutions are available to people with a bad credit score.
No collateral required
We only provide 100% unsecured installment loans, and we don't ask for collateral. So you won't ever have to worry about us repossessing your assets if you cannot repay your loan.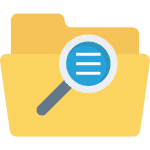 Complete the form in its entirety
Applicants must fill out the form that can be found on our website. All applications must be double-verified to ensure no errors are made. as this can get your application refused. Details you will need to include are; your contact information, date of birth, phone number and employment information. Once completed, then you can submit your application.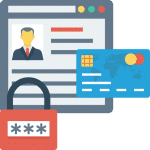 Once we receive your application, we will proceed to the verification process and evaluate that all the information provided is accurate. Through a rigorous process, we ensure that your identity is correct to help prevent identity theft.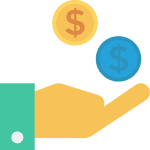 Direct deposit of funds into your bank account
If no issues are detected during the verification process, your payday loan application has been approved. We will send you a loan agreement containing all the conditions, such as loan duration, loan type, and payable interest. Once you have signed and returned the application to us, the funds will be deposited within 45 minutes.
Do I qualify for installment loans in BC?
Our mission is to help as many people as possible work their way out of hardship and improve their financial situation. When you fill out your application, you only need to submit minimal documents, which allows us to process your application quickly.
We focus on confirming your identity to prevent identity theft. We also look at your income-to-debt ratio to ensure you have the means to repay your loan.
To apply for installment loans in British Columbia, you'll need to meet the following criteria:
Be a Canadian citizen (18+)
Hold a Canadian chequing bank account of at least 3 months
Have a full-time job and steady source of income for at least 3 months
Receive your pay through direct deposit into an active bank account
Not be bankrupt or without income
If you meet the criteria above, your chances of being approved for an emergency loan are incredibly high. If more information is required, a member of our team will contact you by phone or email.
Need a loan for any project ?
How can I apply for installment loans in British Columbia?
The online loan application process is so simple that you can fill out and submit it within 10 minutes. You won't need to call or drive to our offices to apply. All you need is to connect to the internet with your computer or smartphone.
Complete the online form
Fill out the form with your name and information about your employer, and list the loan amount you need. Attach any documents requested before submitting for approval.
Review process
A member of our team will process your loan application file within the briefest delays to ensure you get your money quickly. If approved, you will receive a loan agreement listing the interest rate and repayment schedule you must follow. You will need to read, sign and send it back to us before we can transfer the money.
Receive the funds through direct deposit
After receiving the signed loan agreement, we will transfer the funds directly into your bank account. You will be notified when this is done, and the money will be ready to be used.
Get your finances in order and apply for installment loans in BC today!
If you're looking for extra money you can pay back in small increments, look no further than installment loans in British Columbia. Apply online and receive the funds today. If you have any questions about our flexible financial products, email us, and we will get back to you shortly.
Need a loan for any project ?
Why choose I Need My Money Today?
A payday loan
Are the problems that you are facing leading you into a situation that worries you and that you need to get out of urgently? We perfectly understand the extent of your concerns, and we want to stand by you during this ordeal. The first thing for you to do is to submit your express loan application online. Thanks to our expedited procedure, our experienced brokers provide you with an instant response to allow you to access your money as quickly as possible and in a totally secure manner.
The desire to stand by you
We believe that
our mission
is to stand by many Canadians to help them get out of difficult financial situations. Do you have a low income or bad credit? Don't worry; we don't conduct any credit check on you, and we will approve your application very quickly. For 17 years now, we've been helping many people on a daily basis who have found themselves in situations similar to yours.
Payday loan: submit your application now
Don't wait any longer to get rid of that burden that is weighing on your shoulders and apply for your instant loan now. The procedure is quite simple, only takes a few minutes, and is totally confidential and secure.