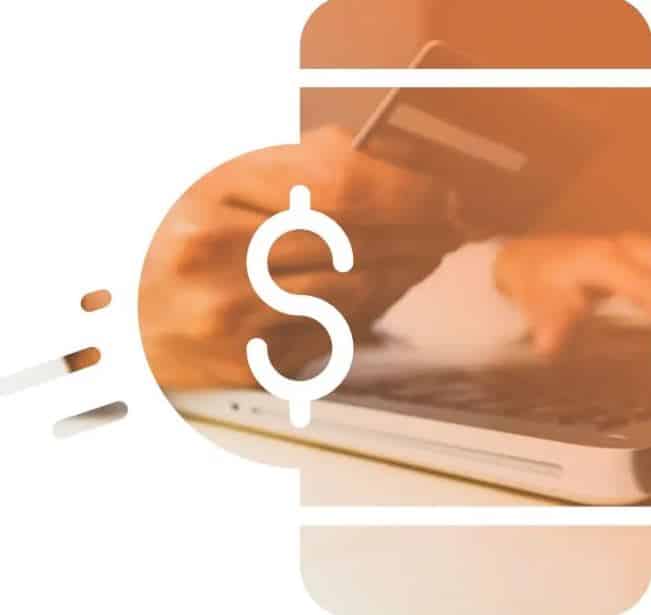 If you find yourself facing difficulties in obtaining swift financial assistance due to a less-than-optimal credit score in Montreal, it's understandable that you may feel distressed while searching for alternative solutions. A lower credit rating may render you ineligible for traditional loan approvals, and if approved, may subject you to higher interest rates. To address the financial challenges you're facing, I Need My Money Today offers Montreal urgent loans specifically tailored for individuals with poor credit, providing a lifeline to alleviate your financial hardship.
What are urgent loans in Montreal?
Experience the convenience of Montreal urgent loans, tailored specifically for individuals residing in the vibrant city of Montreal who face financial difficulties stemming from their poor credit history. These loans serve as a swift and effortless solution, granting you access to cash within a day, ranging from $300 to $1,500. Benefit from enticingly low interest rates, ensuring your repayment obligations remain manageable. Moreover, the streamlined application process guarantees a hassle-free experience. Designed exclusively for those with suboptimal credit profiles, these loans offer a lifeline to those in urgent need of funds, who may otherwise be unable to secure alternative financing options.
Get urgent loans within 45 minutes
When facing urgent financial needs in Montreal, traditional lending institutions such as banks tend to exhibit a sluggish pace and excessive requirements. These establishments typically impose credit checks and extensive paperwork, leading to time-consuming processes. However, our distinguished service presents a viable solution by providing prompt access to funds through instantaneous loans that do not entail credit assessments. As a result, the funds you require can be seamlessly transferred to your bank account within a remarkable timeframe of 24 hours or even less!
Our dedicated team diligently endeavors to expedite the provision of necessary funds, prioritizing your convenience. Upon submitting an application for adverse credit loans in Montreal, you can expect a response from our proficient staff within a maximum period of 24 hours. Furthermore, during customary business hours, the funds can be made available to you in an impressively brief span of merely 45 minutes, facilitating a swift resolution to your urgent financial predicament.
What does it mean to have a bad credit score?
Lenders typically assess your credit score prior to granting loans for houses or cars. A higher score increases the likelihood of approval and enables you to secure lower interest rates. Conversely, a low credit score signals to lenders that you may have difficulties with financial management and may struggle to repay your loan promptly.
Need a loan for any project ?
Benefits of applying for an urgent loan in Montreal
At I Need My Money Today, we offer flexible financial solutions designed specifically for individuals with less-than-perfect credit. In addition to that, we boast a range of remarkable benefits that distinguish us from our competitors.
Experienced team on hand to help
For more than 17 years, I Need My Money Today has been providing short-term loans to individuals across Canada. As a trustworthy private lender, we adhere to the stringent regulations set by both the federal and provincial governments.
No explanation needed for why you need extra cash. Our instant loans are designed for short-term crises, not long-term financial issues.
No opening or transaction fees are charged. Repayment begins once the funds are deposited into your bank account. The loan contract, provided upon approval, outlines the amount owed.
Easy online application process
In just 10 minutes, you can easily apply for bad credit loans in Montreal online. All you require is a mobile device or laptop and an internet connection. With our secure online platform, there's no need to make phone calls or visit us in person.
100% collateral-free loans
While we do not conduct credit checks, we also do not require you to surrender your assets if you are unable to repay the entire loan. We solely provide unsecured personal loans and will never seize your property.
Cover unexpected expenses with urgent loans in Montreal
Need a loan for any project ?
Am I eligible for urgent loans in Montreal?
You are not required to surrender your assets or undergo a credit check in order to obtain an online loan from us. We solely evaluate your eligibility based on your income and employment status. We do require a few documents to verify your identity and employment, but the number of documents needed is minimal.
To qualify for our online loan, you must meet the following criteria:
Be a Canadian citizen who is 18 years of age or older (valid photo ID is necessary).
Possess a Canadian checking account that has been active for at least three months.
Maintain a full-time job for a minimum of three months.
Receive your salary through direct deposit.
Not be undergoing bankruptcy proceedings.
Once you fulfill these requirements, your application will be approved within 24 hours or even sooner.
Be approved for urgent loans in Montreal today
We recognize the anxiety that can arise from the impact of a low credit score on your financial decisions. During these challenging times, we are committed to providing assistance and standing by your side.
If you have any inquiries regarding our financial services, please don't hesitate to reach out to one of our team members. We will respond to your inquiry promptly. If you are prepared to take steps towards enhancing your financial well-being, you can apply for express bad credit loans in Montreal and receive the funds by the end of the day.
Need a loan for any project ?
Online urgent loans in Montreal
Do you have concerns and urgent issues that require immediate resolution? We understand your worry and are committed to assisting you in overcoming them. The initial step is to conveniently apply for our express loan online. Our efficient procedure ensures that our experienced lenders provide you with an instant response, enabling you to receive your funds quickly and securely.
The desire to stand by you
Our mission is to stand by and support many Canadians who need financial assistance. Whether you have low income or bad credit, you can count on us. We don't run any credit check on you, and we approve your application in no time. For 17 years, we have been helping many people like you who face financial challenges. Regardless of whether you have a low income or poor credit, we are here for you. We do not conduct any credit checks and swiftly approve your application.