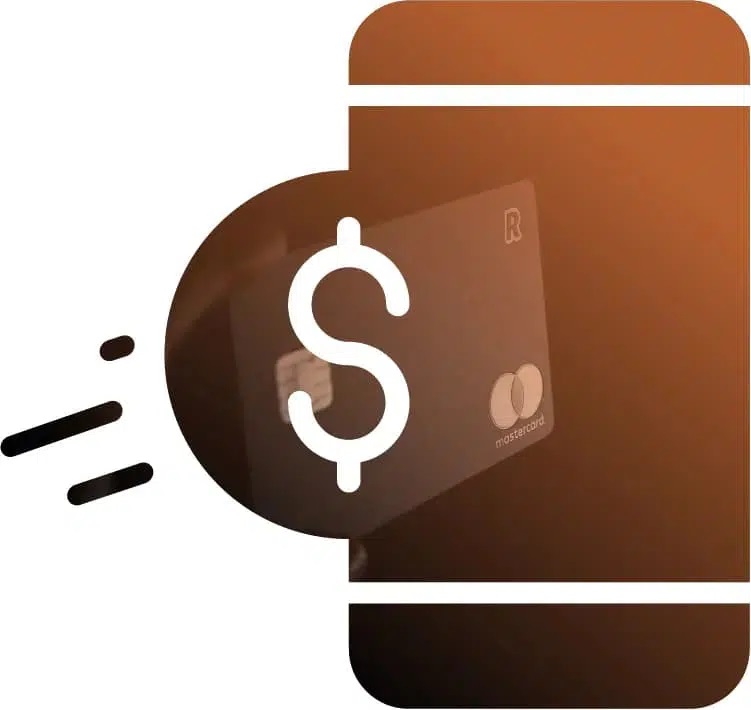 When it comes to maintaining financial stability and ensuring a steady income, unforeseen emergencies can occasionally disrupt our equilibrium. Whether it's a car breakdown, a leaking roof, or an unexpected medical crisis, these situations can catch anyone off guard. In the event that you find yourself caught in an urgent fiscal predicament in Halifax, necessitating immediate attention that cannot wait until your next payday, I Need My Money Today is here to offer a solution in the form of online payday loans.
With our lending services, we provide the opportunity to secure loans up to $3,000 without the hassle of credit score evaluations or the need for collateral. As long as you are 18 years or older and find yourself urgently in need of immediate financial assistance, we are fully prepared to assist you in overcoming this challenging situation.
What are urgent loans in Halifax ?
Halifax urgent loans, specifically payday loans, provide expeditious and short-term monetary resolutions to cater to pressing expenditures that arise between pay periods. These web-based personal loans serve as a dependable choice to promptly address immediate financial concerns, especially in situations where conventional lenders have rejected your loan request. Our services facilitate borrowing amounts ranging from $300 to $3,000, with minimal documentation requirements. Unlike traditional lenders, we abstain from conducting credit checks, and once your loan receives approval, the funds are swiftly transferred to you within a span of 24 hours.
Swiftly acquire funds through our online application process
Say farewell to extensive telephone conversations and wearisome visits to physical branches when engaging with conventional financial institutions. At I Need My Money Today, we have mechanized the procedure of applying for online payday loans, enabling you to effortlessly complete and submit your application within a mere 10 minutes. We only need essential documentation to authenticate your identity and verify your income, streamlining the application process to ensure a seamless and hassle-free experience.
How soon do I need to pay back urgent loans ?
When it comes to Halifax urgent loans, particularly payday loans, it's crucial to understand the repayment terms. These loans necessitate repayment, including the relevant interest, on your next payday, which generally occurs within a timeframe of around two weeks. It's worth highlighting that upfront fees are not applicable, and you're not obligated to make any payments until the loan amount is successfully deposited into your account. If you require a customized repayment plan, we encourage you to engage in a discussion with one of our knowledgeable team members. They will be able to assist you in exploring the various potential options that are available to meet your specific needs.
Are urgent loans legal in Nova Scotia ?
When it comes to urgent loans in Halifax, 'I Need My Money Today' now takes great care to follow the guidelines set forth in the Payday Loans Act. Our operations fully comply with the regulations specified by each province, as outlined in the Canadian Criminal Code. With a reputable track record spanning over 17 years, we have established ourselves as a trusted leader in the industry, assisting numerous Canadians during their financial crises. When you decide to submit your payday loan application with us, you can be confident that you are entrusting your needs to capable hands.
Need a loan for any project ?
What are the requirements to qualify for urgent loans in Halifax, Nova Scotia ?
Obtaining urgent loans in Halifax is made efficient by partnering with a responsive private lender like I Need My Money Today. Our expedited process ensures that your emergency funds are disbursed within 24 hours, enabling you to swiftly regain financial control and achieve stability.
Our loan application process requires minimal documentation, but there are specific criteria for approval. Before granting an online loan, we carefully verify your income consistency and confirm your identity.
To be eligible for payday loans in Halifax, please ensure that you meet the following requirements:
Canadian citizenship and a minimum age of 18.

An active bank account that has been operational for at least three months.

Full-time employment with a steady income for a minimum of three months (proof of employment is necessary).

Salary received through direct deposit.

Not currently undergoing bankruptcy proceedings.

By fulfilling the aforementioned conditions, you can have utmost confidence in securing a fast cash loan of $1000.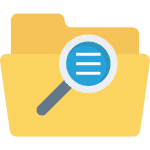 Complete the form in its entirety
To submit your application, go to our website and get the form. Make sure you review your application carefully and avoid any errors, or else it may be discarded. The form will require your name, birth date, phone number and work experience. Once you complete it, you can mail it to us.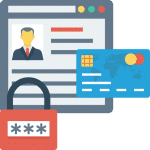 Once we receive your application, we will validate and review the information you provided. We follow a rigorous procedure to ensure your identity and safeguard you from identity theft.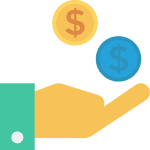 Direct deposit of funds into your bank account
You will get your payday loan approved if we don't encounter any issues in the validation process. You will get a loan agreement with all the details, such as the duration, type and interest rate of the loan. After you sign and return the agreement to us, we will deposit the money to you in 45 minutes.
What can I buy with urgent loans in Halifax?
Halifax online loans are not intended to address long-term financial challenges or indulge in excessive spending. Their purpose is to promptly alleviate financial burdens for individuals who cannot wait until their subsequent payday to acquire funds. While it is crucial to borrow payday loans responsibly, we do not require an explanation for your loan application.
Some typical reasons for seeking Halifax online loans encompass:
Financing urgent home or vehicle repairs
Covering medical expenses
Planning a trip to visit ailing loved ones
Purchasing essential groceries or items
Settling a veterinarian bill
Facilitating child support payments
To minimize the risk of loan default, it is advisable to request only the minimum amount necessary. Failing to repay the total amount can further harm your credit score.
Need a loan for any project ?
How do I apply for Urgent loans in Halifax?
Obtain Urgent Loans in Halifax and Receive Same-Day Funding
Addressing short-term emergencies with Halifax urgent loans is now a hassle-free process facilitated by I Need My Money Today. Through a stable internet connection and access to a computer or mobile device, you can effortlessly complete the loan application form in a matter of minutes. When you apply during regular business hours, you can expect to receive the funds on the very same day.
Effortless Completion of the Online Application Form
To initiate the process, simply fill out our user-friendly form, which requires essential personal details such as your name, employment information, proof of address, and the desired loan amount. Additionally, you may need to provide supplementary documents alongside your application.
Streamlined approval process for your application
Once you have submitted all the necessary information, a dedicated team member will meticulously evaluate your file to ensure its accuracy for approval. Upon approval, you will receive a loan agreement that requires your review, signature, and prompt return. This agreement will clearly outline the loan amount, applicable interest, and repayment schedule.
Direct transfer of funds to your bank account
Upon receiving your signed loan agreement, we will promptly initiate the transfer of the approved cash advance. The funds will be deposited directly into your bank account, and you will be promptly notified upon completion of the transfer. The funds will be immediately available for your use.
Contact I Need My Money Today to get quick and easy urgent loans in Halifax
If you need cash urgently before your next payday, our payday loans in Halifax are the perfect solution for you. No matter what your credit score is, we can approve your loan request quickly and easily. I Need My Money Today is a trusted private lender that offers flexible repayment options and fast funding. Fill out our online application form and get the money deposited into your account in less than a day on business days.
Need a loan for any project ?
Urgent loans
Are you feeling overwhelmed and stuck by the challenges you face and looking for a quick solution? We understand your situation, and we are ready to assist you in this hard time. The first thing you need to do is apply for an online loan with our fast service. Our expert brokers will give you an instant response and help you get your money as quickly and safely as possible.
The desire to stand by you
We are here to help many Canadians who struggle with their financial issues. You don't have to stress about your income or credit score; we won't run any credit check and we will approve your application quickly. For 17 years, we have been supporting many people every day who deal with situations like yours.
Halifax urgent loans: submit your application now
Take action today and relieve yourself from that pressure by applying for your instant loan. The process is simple, fast, and totally confidential and secure.