Benefit from applying for a short-term loan in Ontario
When your finances are in shambles, and you're struggling to save for a rainy day, I Need My Money Today can help. You can get a loan even if you have a less-than-perfect credit score.
What is a short-term loan in Ontario?
Short-term loans are ideal for individuals seeking a modest amount to address a temporary personal issue or emergency. When you apply to borrow a short-term loan, you'll enjoy the convenience of submitting your application online and receiving the funds directly into your bank account within 45 minutes!
Get a short-term loan in Ontario up to $3000
I Need My Money Today offers unsecured loans ranging from $300 to $3,000, which are to be repaid based on a fixed schedule. Your payment plan for a short-term loan in Ontario might be weekly, bi-weekly, or monthly and will depend on the type of loan our customers applied for. It will assist you in covering unexpected expenses, regardless of your financial history.
Easy online application process
Additionally, you'll benefit from flexible repayment plans and enjoy some of the best interest rates available today! Don't let your money problems worsen when you have a quick and easy solution at your fingertips! You can easily apply for a short-term loan in Ontario and get a $2,500 loan with no-credit-check.
I have a bad credit score. What loan types can I still apply for?
Unlike traditional financial institutions, we won't base our decision on your credit score. When you're running out of money and have a bad credit score preventing you from getting funds, we can help. Remember that one of the best ways to boost your credit score is by repaying debt, bills and loans back on time.
Need a loan for any project ?
Types of short-term loans available in Ontario
If you're facing a short-term emergency and need quick cash, you can choose from three different types of short-term loans:
Installment loans
Installment loans allow you to borrow money upfront and pay it back in regular installments, as listed in the loan agreement. While you can repay installment loans over the course of several months, they remain short-term solutions. Usually, the higher the amount borrowed, the longer the payment period.
Payday loans
For the many Ontarians living paycheck to paycheck, emergencies can significantly disrupt their finances. To reduce the financial pressure felt, payday loans provide financial stability until the borrower's next paycheque. Contrary to other types of traditional loans, payday loans are quick and can be approved even with a low credit score.
Credit card cash advance loans
A cash advance is a type of short-term loan issued by your credit card lender, allowing you to borrow cash against your card's line of credit. You can request a cash advance as long as it is within the permitted limit, which may be higher than your standard credit purchase limit.
How can I repay my short-term loan in Ontario?
I Need My Money Today offers flexible repayment terms for your short-term loans. In Canada, short-term loans are primarily reimbursed in fixed, monthly installments. Depending on the type of loan you apply for, loans can have different payment schedules.
Flexible terms for our short-term loans in Ontario
Your next payday usually repays payday loans. In contrast, the loan repayment terms of an installment loan can span over the course of a few months. Your trusted advisor can work out a payment schedule that corresponds best with your financial situation.
Need a loan for any project ?
Five benefits of taking out a short-term loan in Ontario
Finding a financial solution for any short-term emergencies you face isn't always straightforward. However, requesting to borrow a short-term loan in Ontario holds many advantages, including: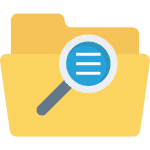 Being approved for loans can be long and complicated, and we know that urgent matters cannot wait weeks. Luckily, we process and issue emergency loans within 24 hours at the latest.
A bad credit score can negatively affect your chances of being approved for a loan from a traditional lender. Applying for a short-term loan doesn't require proof of a good credit score. You can still be approved if your score is low or you haven't had time to establish a credit score yet.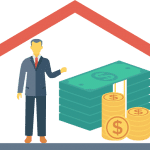 At I Need My Today, all our loans are 100% unsecured. We will issue you a short-term loan in Ontario without requesting that you put up some of your valuables as a guarantee.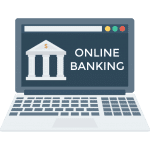 Simple Online Loan Application Process
Forget driving to a bank loan or picking up the phone and waiting to speak with an agent; our online process is quick and straightforward. With instant loans, minimal documentation required, you can submit an application within minutes.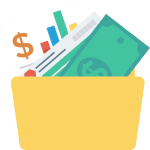 Flexible Loan Repayment Terms
We offer flexible repayment terms based on the type of loan most convenient for your needs. We ensure that our consumers have the funds necessary to repay their loan, and we work with you to find a schedule that works best for your financial situation.
Need a loan for any project ?
Why apply with I Need My Money Today for a short-term loan in Ontario?
I Need My Money Today is an alternative lender that follows the Canadian government's rules and regulations to protect borrowers who take out personal loans. All our lenders have years of experience in the industry and can advise you in choosing the best customized financial solution to help you get back on track.
Am I eligible to apply for a short-term loan in Ontario?
Unlike submitting a loan application through a financial institution, the eligibility criteria issued by private lenders are less strict. This allows us to give you a loan quickly and allows you the opportunity to get some extra money immediately.
Requirements to get a short-term loan in Ontario
Before being approved for a short-term loan in Ontario, you still need to meet certain conditions:
Be 18 years or older (Government-issued photo ID)
Stable employment for at least 3 months
Have a stable source of income (payslips)
Receive your pay through direct deposit
An active bank chequing account for at least 3 months
Not be subjected to wage garnishment or in a bankruptcy situation
What can a short-term loan be spent on?
If you're facing a temporary situation that can be resolved with the help of some extra cash, then take action now. Borrowing personal online loans can give you the comfort and financial flexibility you need. Some common reasons why people take our short-term loans include
Replacing broken home appliances
Emergency car repairs
Paying overdue bills
Helping out family members in need
Financing a medical emergency
Apply even with a bad credit history
Whatever your reasons are for needing money, it won't have an impact on the application process. All issued loans provide financial relief for short-term money problems and should not be used for ongoing debt. We also recommend you borrow the minimum amount required to reduce the chances of defaulting on your repayment.
Need a loan for any project ?
How do I apply for a short-term loan in Ontario?
Submitting a loan application with I Need My Money Today is straightforward. You won't need to attach a pile of documents with your application. You can get a $1000 cash loan by completing the online application via your smartphone or computer, and we will process it within 24 hours of receiving it.
Easy online application process
We created a secure and robust online platform where you can enter your personal information without fear of your info being compromised. We take your privacy seriously and keep all information you share with us confidential.
Complete online application
When you access the online platform, you'll need to answer a few questions about yourself, your income, and your employer. You will also need to enter the loan amount you're requesting and attach any documents requested.
Review process
After submitting your application for a short-term loan in Ontario, one of our dedicated agents will review it within 24 hours. If you apply during business hours, you can receive your money before the end of the day. If your request is approved, we will send you a loan agreement to review, sign and send back to us.
Fund transfer
Once we've received your signed loan agreement, the funds will be transferred directly into your bank account within 45 minutes. You will be notified when the transfer is completed, and you can use the funds right away.
Repayment terms
Depending on the type of loan you apply for, you will be responsible for honouring the payment schedule listed in your loan agreement. If ever you encounter problems, you will need to contact one of our representatives ahead of time to discuss alternative options.
Contact I Need My Money Today and get a short term loan in Ontario!
Don't let a bad credit score or pride prevent you from applying for a short-term loan in Ontario. Our team of professional lenders offers you quick loans at attractive interest rates, so you can get back on your feet. For any questions or for advice on the solutions we offer, call us today or email our online lenders.
Borrow a short term and get the money ASAP. Apply for a short-term loan in Ontario!
Need a loan for any project ?
Short-term Loans in Ontario
A Short-term loan
Are the problems that you are facing leading you into a situation that worries you and that you need to get out of urgently? We perfectly understand the extent of your concerns, and we want to stand by you during this ordeal. The first thing for you to do is to submit your express loan application online. Thanks to our expedited procedure, our experienced brokers provide you with an instant response to allow you to access your money as quickly as possible and in a totally secure manner.
The desire to stand by you
We believe that
our mission
is to stand by many Canadians to help them get out of difficult financial situations. Do you have a low income or bad credit? Don't worry; we don't conduct any credit check on you, and we will approve your application very quickly. For 17 years now, we've been helping many people on a daily basis who have found themselves in situations similar to yours.