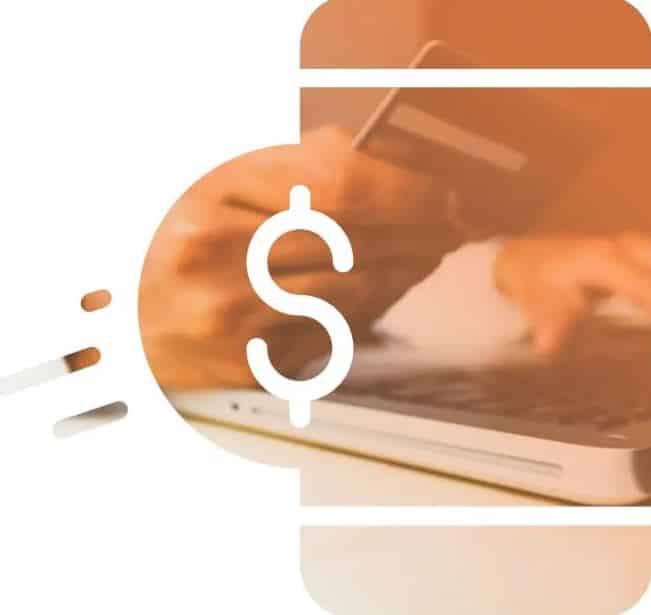 Quick payday loans in Kitchener
Money problems are serious, and many Kitchener residents struggle to make ends meet. I Need My Money Today's easy-to-apply for payday loans in Kitchener guarantee quick cash in 24 hours for all your short-term money issues.
What are payday loans in Kitchener?
Payday loans, also known as check advance loans, are the ideal online loan solution for urgent financial emergencies. You can request a loan amount ranging from $300 to $3,000. However, you should only request the amount you need for your situation. Applying for payday loans in Kitchener can help you resolve your financial issues until your next payday to give you peace of mind.
Helpful to resolve short-term financial issues
You should repay your loan in full by your next payday. While payday loans are ideal for short-term money problems, they are not suitable for those with long-term money issues.
When to use payday loans in Kitchener?
If you're hesitant to ask friends or family for money due to fear of judgment, know that you won't face that issue with us. Unlike traditional lenders, we don't determine your eligibility based on your reasons for needing a loan. That is why requesting a payday loan in Ontario from a private lender can be the best solution. 
Some common reasons to apply for payday loans in Kitchener
Common reasons Kitchener residents apply for payday loans include:
Paying for home or car repairs
Paying hospital bills
Having a new source of income to finish personal projects
Repaying existing debt
Need a loan for any project ?
What are some advantages of payday loans in Kitchener?
I Need My Money Today serves as a trusted lending partner in Kitchener for those facing financial emergencies and in need of quick cash. Some reasons why our no-refusal payday loans are ideal solutions include:
Unlike traditional lenders, we don't look at your credit score. Instead, we evaluate based on your ability to pay back your loan on time and in its entirety. Whatever bad financial decisions you made will not influence our decision to approve your loan application. Also, if you repay your loan on time, it is excellent for boosting your credit score. On the flip side, failing to pay back your loan will hurt your credit score even more. 
Unsecured loan and instant approval
When you apply for payday loans in Kitchener with I Need My Money Today, you'll never have to worry about us seizing your assets if you cannot repay the loan on time. Instead, we will send your file to debt collection to retrieve the funds. We help you to face unexpected expenses. You can get up to $2500 loans with no credit check.
Safe and legal with no hidden charges
Our experienced brokers are there to provide you with quick, emergency financial solutions. By using the latest encrypted software, all your personal information is kept secure and confidential. As a trusted lender for numerous years, we follow the Canadian Payday Loans Act laws to provide you with assurance and confidence.
Need a loan for any project ?
Do I qualify for payday loans in Kitchener?
Because emergencies cannot wait, we don't ask you to compile a long list of documents to submit with your application. With our no credit checks approach, getting payday loans in Ontario is easier and quicker than ever.
Some basic requirements to get payday loans in Kitchener
Although we don't need much information, we will ask you to provide some basic details before we can approve your request. 
Picture ID with proof of being 18 years or older (driver's licence, passport)
Proof of a permanent address (lease, utility bill)
Bank statements
Proof of employment and regular income
What is the payday loan application process to apply for payday loans in Kitchener?
Because we understand that urgent financial situations cannot wait, we have made applying for payday loans in Kitchener so simple that you can do it within 10 minutes. Our online payday loan application system is very simple. Whether you use your computer or your mobile, you can submit your application 24/7.
Easy online application process: Fill out the payday loan online form on your mobile phone by providing us with some personal information, including the loan amount request.
One of our lenders will contact you to verify the details you provided 
An electronic quick loan agreement will be sent for you to review, sign and send back to us.
Once you send back the agreement, the funds will automatically be deposited into your bank account thanks to our direct deposit system. You now have access to payday loans.
Need a loan for any project ?
Why choose I Need My Money Today for payday loans in Canadian cities like Kitchener?
As leading industry experts for 20 years, our experience has made us one of the most trusted private lenders in the area, we propose several borrowing options to our customers with fast approval process. We help Canadian facing emergency cash situations. Our various short-term online lending solutions can help anyone regain control of their financial situation.
Need a loan for any project ?
Apply today for quick payday loans in Kitchener
Need a loan for any project ?
Payday Loans in Kitchener
A payday loan in Kitchener
Are the problems that you are facing leading you into a situation that worries you and that you need to get out of urgently? We perfectly understand the extent of your concerns, and we want to stand by you during this ordeal. The first thing for you to do is to submit your express loan application online. Thanks to our expedited procedure, our experienced brokers provide you with an instant response to allow you to access your money as quickly as possible and in a totally secure manner.
The desire to stand by you
We believe that
our mission
is to stand by many Canadians to help them get out of difficult financial situations. Do you have a low income or bad credit? Don't worry; we don't conduct any credit check on you, and we will approve your application very quickly. For 17 years now, we've been helping many people on a daily basis who have found themselves in situations similar to yours.
Payday loans in Kitchener: submit your application now
Don't wait any longer to get rid of that burden that is weighing on your shoulders and apply for your instant loan now. The procedure is quite simple, only takes a few minutes, and is totally confidential and secure.