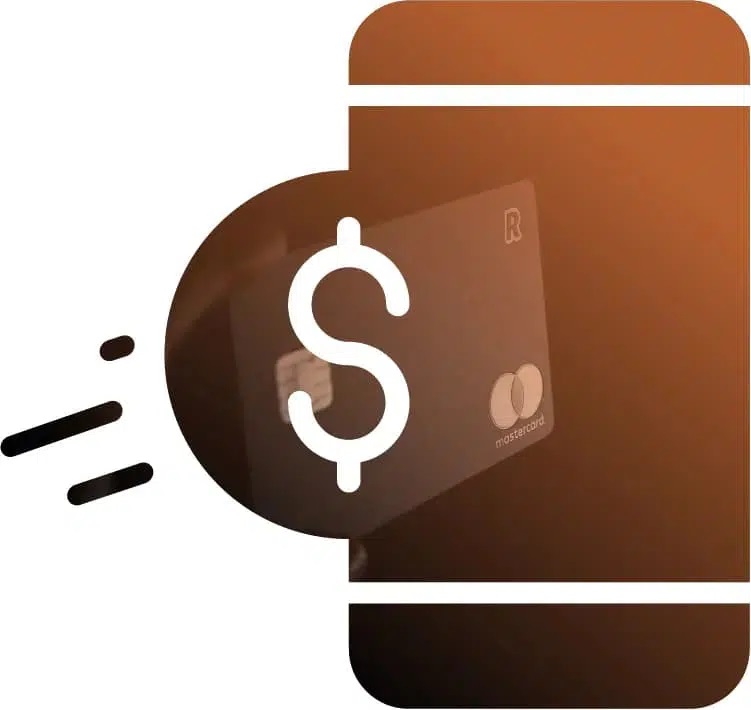 Quick and easy payday loans in Windsor
If money is tight and you're scrambling to find a little extra cash, you might think that going to the bank for a loan is ideal. However, you won't find the financial relief you expect if you need money quickly or have a bad credit score. Luckily, our payday loans in Windsor can help you face unexpected challenges with confidence and keep you stable until your next payday. With 'I Need My Money Today', you can receive loan approval within 60 minutes, no questions asked!
What are payday loans in Windsor?
Needing emergency money can be stressful, and finding a lender willing to issue a loan—especially if you have a bad credit score—is nearly impossible. However, I Need My Money Today offers payday loans to Ontario residents up to $3,000 in fast cash that only needs to be repaid on their next payday! Our express payday loans in Windsor are ideal for those looking to solve short-term money woes.
Get the funds within 24 hours
Emergencies can't always be put off, and when you need access to some fast cash, waiting weeks to be approved for a loan doesn't help the situation. So, even if you have a bad credit score, we review your application within 24 hours at the latest. During business hours, our team works tirelessly to process your file within 60 minutes after you've submitted it.
How and when can I repay my payday loans in Windsor, Ontario?
Payday loans are loans options traditionally repaid during your next payday, so they should only be used to help you with short-term money issues. You must speak with one of our advisors if you need an alternate customized repayment plan. All terms will be listed in the loan agreement you will receive.
Only apply for the minimum amount you need
I Need My Money Today takes your financial situation seriously, and we exist to help our borrowers reach their financial goals quickly. Therefore, we encourage you to apply for the minimum amount of money you need for your situation. Borrowing high amounts increases your chances of defaulting on your payment and will increase your debt.
Need a loan for any project ?
Why apply for payday loans in the city of Windsor with I Need My Money Today?
I Need My Money Today has been helping Windsor residents with personal loans to help get their finances back on track. We've been in the lending industry for over 17 years. All our lenders comply with the payday loan acts, and we prioritize creating open and transparent relationships with our partners and clients. We have improved our online loan service to make it as easy as possible to apply for short-term loans in Windsor, Ontario.
No Hidden charges
When you apply for payday loans in Windsor, you won't have to worry about opening or hidden fees. Our loan agreement terms are crystal clear, and you'll know exactly how much needs to be repaid and by when.
High approval rate
When you apply for one of our online financial loan solutions, you won't need to submit numerous documents to qualify. We only require minimal documentation that allows us to determine if you can repay your loan. You can obtain a $2,500 loan with no credit check required.
No credit check necessary to get easy, short-term loans in Windsor
While you may think all lenders request a credit history to approve a loan application, I Need My Money Today does things differently. We will never use your credit score to refuse a loan, as all our solutions are payday loans. Instead, we will evaluate your debt-to-income ratio to ensure you have the means to pay back the borrowed amount.
Flexible spending power
We won't ask you to justify whether you're facing an emergency or need extra cash to tie you over until your next payday. We need standard personal information to help identify you and prove you are actively working. If you can prove you have the ability to repay your loan, you will not be refused.
Unsecured loans
All our emergency cash loans are unsecured, so we will never repossess your assets if you cannot repay. Unlike traditional lenders, your home or car will not be used as collateral.
Online loan application process available 24/7
Don't wait until business hours to apply for payday loans in Windsor. Our three-step online system allows you to submit your online payday loan application at any time. We guarantee you that your application in Windsor Ontario will be processed within 24 hours. Our verification process will not take more than 24 hours.
Are there limits as to what payday loans in Windsor be used for?
While we won't ask you to explain why you need a loan, all our loans should be used with flexible terms to fulfill short-term financial woes. However, payday loans in Windsor can help when you need to:
Pay off outstanding bills
Need to take time off for your mental health
Finance home or car repairs
Make support payments
Finish off an existing project
Take a last-minute trip to visit sick loved ones
If you're facing difficulties and cannot wait until your next payday, apply for a payday loan and don't pay a cent until then! You will get your money even faster when you apply for loan express during a business day.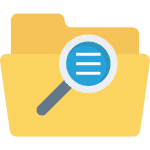 Complete the form in its entirety
Applicants must fill out the form that can be found on our website. All applications must be double-verified to make sure no errors are made, as this can get your application refused. Details you will need to include are; your contact information, date of birth, phone number and employment information. Once completed, then you can submit your application.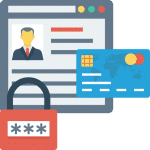 Once we receive your application, we will proceed to the verification process and evaluate that all the information provided is accurate. Through a rigorous process, we ensure that your identity is correct to help prevent identity theft.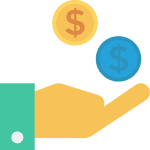 Direct deposit of funds into your bank account
If no issues are detected during the verification process, your payday loan application has been approved. We will send you a loan agreement containing all the conditions, such as loan duration, loan type, and payable interest. Once you have signed and returned the application to us, the funds will be deposited within 45 minutes.
Need a loan for any project ?
Am I eligible to apply for payday loans in Windsor?
To qualify for online payday loans, you need to meet the following criteria
Have a valid Canadian chequing account (open for at least 3 months)
Have a full-time job with a steady income (for at least 3 months)
Have a proof of address in Canada
Receive your pay by direct deposit
Not be in a bankruptcy situation/have wage garnishment
All applicants must be at least 18 years old and be Canadian citizens or permanent residents. As soon as you have filled your online application, you will get almost instant approval and some extra money to pay off your bills. Our friendly customer service will help you if you have any concerns about payday loans.
Get your money in 3 simple steps
Fill out the loan application form online, answer questions, and submit any requested documents.
A member of our team will review your application and send you a payday loan agreement that will include the loan amount and interest rates. You must sign it and return to us. Your quick loan is coming!
After receiving your signed contract though email, funds will be transferred directly into your bank account.
Our approval process is very fast and efficient. Don't forget that you can apply even with a poor credit score.
Apply for a payday loan online in Windsor now!
Need a loan for any project ?
A payday loan
Are the problems that you are facing leading you into a situation that worries you and that you need to get out of urgently? We perfectly understand the extent of your concerns, and we want to stand by you during this ordeal. The first thing for you to do is to submit your express loan application online. Thanks to our expedited procedure, our experienced brokers provide you with an instant response to allow you to access your money as quickly as possible and in a totally secure manner.
The desire to stand by you
We believe that
our mission
is to stand by many Canadians to help them get out of difficult financial situations. Do you have a low income or bad credit? Don't worry; we don't conduct any credit check on you, and we will approve your application very quickly. For 17 years now, we've been helping many people on a daily basis who have found themselves in situations similar to yours.
Payday loans in Windsor: submit your application now
Don't wait any longer to get rid of that burden that is weighing on your shoulders and apply for your instant loan now. The procedure is quite simple, only takes a few minutes, and is totally confidential and secure.