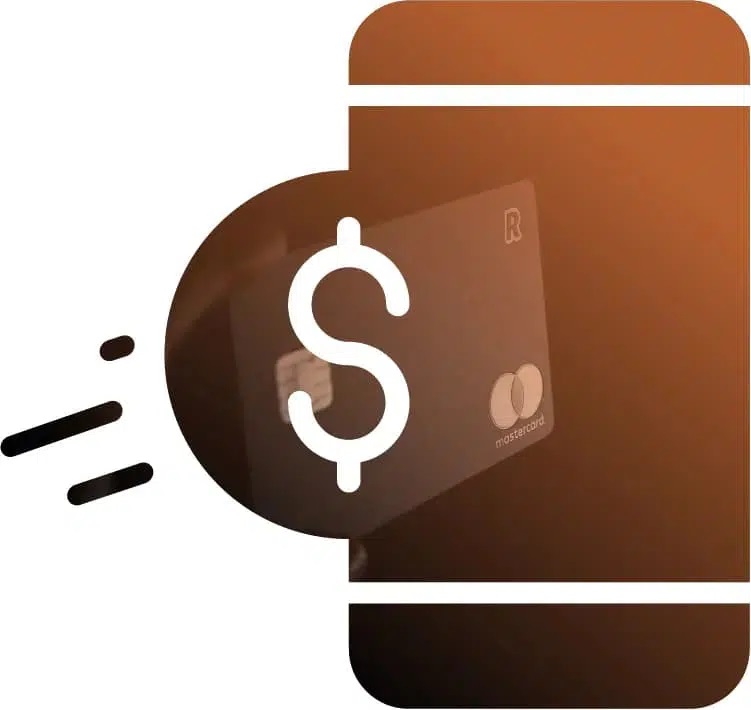 When you face a financial emergency, you may need Ottawa small loans to cover your urgent expenses. We know that unexpected situations can be stressful, so we make it easy for you to get fast and convenient payday loans in Ottawa, Ontario.
If you need cash before your next payday and have trouble getting loans from traditional lenders due to your low credit score, contact I Need My Money Today and get unsecured payday loans.
Payday loans are short-term loans that are designed for people with poor credit. Our application process is quick and simple and requires only a few steps from you. You can get your money in 45 minutes after signing your contract. All you need is to be over 18 years old and have a valid ID, bank account and proof of employment. You can access your funds right away.
What are small loans in Ottawa?

A small loan is a type of personal loan that is usually less than $2,500. Personal loans are loans that are not secured by any collateral, such as a house or a car. Small loans can be used for various purposes, such as covering emergency expenses, starting a small business, or paying off high-interest debt. Small loans are often offered by microfinance institutions, which are organizations that provide financial services to low-income individuals or groups who do not have access to traditional banking services
Who should apply for a small loan?
When you have a bad credit score and a financial emergency, you may not be able to get a loan from traditional lenders. Unexpected events like medical bills or home repairs can disrupt your budget and leave you short of cash. If you need money fast, I Need My Money Today can help you with Ottawa small loans within 45 minutes of getting your signed application.
You can borrow from $300 to $3000 from I Need My Money Today without any hassle. We don't care what you use the money for, so we don't ask any questions. Our payday loan application process is quick and easy and completely confidential.
Need a loan for any project ?
What requirements must be met to apply for a small loan in Ottawa?
If you want to get an online payday or personal loan from I Need My Money Today, you need to meet some criteria. It's easy and quick to apply for an Ottawa small loan, but you need to have these documents:
• A valid ID that shows you are 18 years old or more 
• A proof that you are a Canadian citizen or a permanent resident 
• A proof of your address and how long you have lived there (at least three months before applying) 
• An active bank account
Payday loans application: Document you need to provide

Photo identification
You need to show a photo ID when you apply for an Ottawa small loan from I Need My Money Today. This helps us verify who you are and prevent identity theft online. Your photo ID should also have your address and your date of birth on it. You can use your driver's license, passport or university ID card as your photo ID.
Proof of address
We need to see your proof of address to build trust with you. I Need My Money Today believes that you should be able to get money fast no matter what your financial situation is. We don't ask for any collateral, so we take a risk when we lend you money. By giving us your address, you show us that you are trustworthy. You need to live at the same address for at least three months to get a payday loan from us.
Copies of the last three months' bank statements
Bank statements for the last three months You need to have enough money in your bank account to pay back your Ottawa small loan on time. We need to see your bank statements for the last three months to check two things: that you have a regular income and that you have an active bank account.
How to apply for online payday loans in Ottawa
You can get Ottawa small loans from I Need My Money Today without any hassle. You don't have to go out or call us. You can use our online platform to apply in a few minutes! Here's how to do it: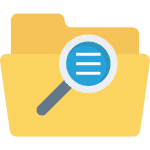 Complete the form in its entirety
To apply, please complete the form on our website and make sure to check it twice for any mistakes. Errors in your application can lead to rejection. You will need to provide your contact details, date of birth, phone number and employment history. After filling out the form, you can submit your application.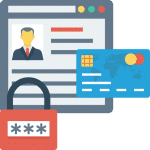 After getting your application, we will verify and check the accuracy of the information you gave us. We use a strict process to confirm your identity and protect you from identity theft.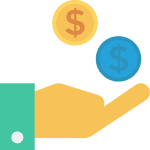 Direct deposit of funds into your bank account
You have passed the verification process and your payday loan application is successful. We will send you a loan contract with all the details, such as how long the loan is for, what kind of loan it is, and how much interest you have to pay. After you sign and send back the contract to us, you will receive the money in your account within 45 minutes.
Need a loan for any project ?
How much money can I get when applying for payday loans in Ottawa?
Do you need cash urgently for an unexpected expense or a special project? I Need My Money Today can offer you payday loans in Ottawa ranging from $300-$3000. These are great short-term solutions when you need money fast. But we advise you to only borrow what you need. Taking more than necessary may hurt your finances and make it harder to pay back the loan.
Why choose 'I Need My Money Today' for your small loan in Ottawa?

Welcome to I' Need My Money Today', a trusted and reputable institution with over 17 years of experience, renowned as a leading provider of small loans in Ottawa, Ontario. Our dedicated team of knowledgeable brokers strictly adheres to the provisions outlined in the Payday Loans Act to ensure utmost compliance and professionalism.
By entrusting your financial needs to us, you can rest assured that our services prioritize your safety and protection. We maintain a risk-free and secure online loan process, fortified by our unwavering commitment to follow established guidelines. At I Need My Money Today, we prioritize transparency and integrity, as we do not impose any administrative fees or include undisclosed charges within our agreements.
Choosing I Need My Money Today for your payday loan requirements in Ottawa brings a multitude of advantages, including:
1. Flexible loan amounts ranging from $300 to $3000, catering to your specific needs.
2. Streamlined online application process, ensuring simplicity and convenience.
3. Swift processing of applications, allowing you to obtain funds promptly.
4. Absence of strict prerequisites for loan applications, making it hassle-free to apply.
5. Guarantee of a secure and confidential environment to safeguard your personal information.When urgent financial crises arise, I Need My Money Today's short-term payday loans in Ottawa present an ideal solution. Our commitment to assisting you extends beyond payday loans, as we also offer no-credit-check loans and cash advance options to accommodate varying circumstances.
Contact us for your small loans in Ottawa
Don't let a tight budget stop you from living your life. If you need some extra cash to tide you over for a short time, reach out to I Need My Money Today. We have payday loans in Ottawa that can fit your financial needs.
For more information on our payday loans or our services, just give us a call and our friendly staff will be happy to assist you. If you're ready to get extra cash quickly, you can apply online today.
Need a loan for any project ?
The desire to stand by you
Our mission is to support many Canadians who need help with their finances. No matter if you have low income or bad credit, we won't judge you or check your credit history. We will approve your application fast. For 17 years, we've been helping many people like you who face financial challenges.
A small loan
Do you need to get out of a troubling situation fast? We know how stressful that can be, and we want to help you through it. The first step is to apply for an express loan online. Our quick process and experienced brokers will give you an instant answer so you can get your money fast and safely.