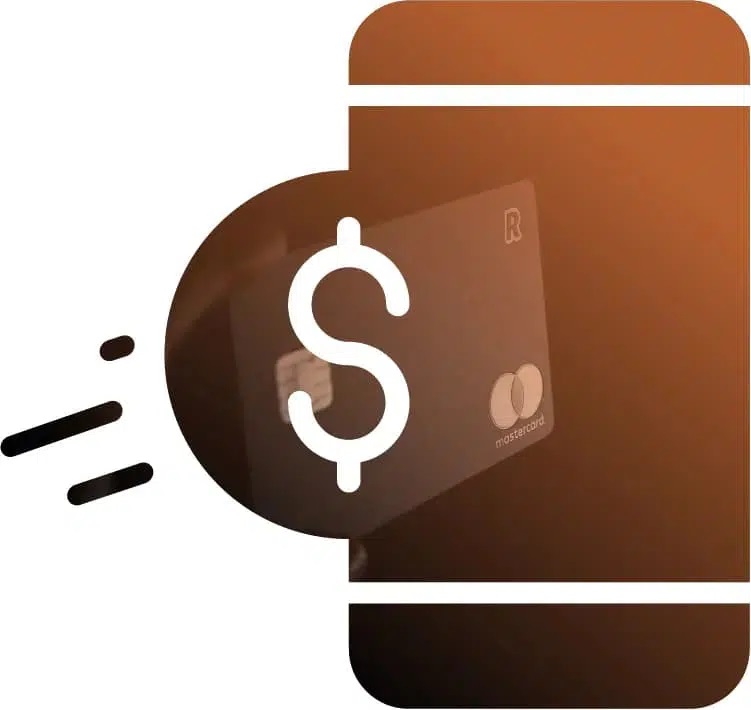 Ottawa online payday loan
If you find yourself in a financial predicament necessitating immediate funds, especially in the Ottawa area, our services are available to assist you. We empathize with the unexpected hurdles that life may present and aim to facilitate swift and convenient access to payday loans in Ottawa, Ontario.
In situations where conventional lenders may not extend loans due to a less favourable credit rating, we offer an alternative. By reaching out to I Need My Money Today, you can obtain unsecured payday loans catered to individuals with impaired credit histories. These loans are intended for short-term relief. Our application process is expedient and straightforward, requiring only a few straightforward steps from your end. Within a mere 45 minutes of signing the agreement, you can have the requested funds at your disposal. Eligibility criteria entail being at least 18 years of age, possessing a valid identification document, maintaining an active bank account, and furnishing proof of employment. Upon completion, prompt access to your funds is ensured.
What are online loans in Ottawa?
An Ottawa online payday loan is a form of personal loan designed to swiftly provide financial assistance, typically up to $2,500. Unlike secured loans, such as those tied to assets like homes or vehicles, personal loans do not necessitate collateral. These expedited loans serve diverse purposes, including managing unforeseen expenses, initiating small-scale enterprises, or resolving burdensome debts with exorbitant interest rates. Microfinance institutions, which cater to people or communities with limited access to traditional banking services, frequently extend online payday loans in Ottawa and provide crucial financial support.
Who should apply for online payday loan in Ottawa?
In case you encounter a situation where your credit score is less than ideal and you find yourself facing a financial predicament, it's possible that obtaining a loan from traditional lenders may not be feasible. Such circumstances can arise unexpectedly, such as unforeseen medical expenses or essential home repairs, leading to a strain on your budget and insufficient funds. If you require immediate financial assistance, I Need My Money Today is ready to provide expedited loans in Ottawa, ensuring a swift response within a maximum of 45 minutes upon receiving your duly completed application.
With I Need My Money Today, you have the option to borrow an amount ranging from $300 to $3000, ensuring a hassle-free process throughout. Your specific purpose for borrowing is inconsequential to us, as we refrain from prying into the details. Our payday loan application procedure is designed for speed and simplicity, while maintaining the utmost confidentiality at all times.
Need a loan for any project ?
Ottawa online payday loan | Requirement
To be eligible for an online payday or personal loan with I Need My Money Today, certain criteria must be fulfilled. The process of obtaining an Ottawa urgent loan is swift and straightforward; however, it is imperative that you possess the following documents:
• A valid identification document confirming your age of at least 18 years.
• Evidence substantiating your status as a Canadian citizen or a permanent resident.
• Documentation verifying your present address and the duration of your residence (minimum three months prior to application).
• An operational bank account.
Online loan application: Document you need to provide

Photo identification
To be eligible for an Ottawa online payday loan from I Need My Money Today, it is necessary to present a valid photo identification. This stringent requirement serves the purpose of confirming your identity and safeguarding against potential instances of online identity theft. Your photo ID should prominently display both your address and date of birth. Acceptable forms of photo identification include a driver's license, passport, or university ID card.
Proof of address
At I Need My Money Today, we place great emphasis on establishing trust and providing fast financial assistance, irrespective of your current financial circumstances. As we do not require collateral, lending you money entails a certain level of risk. By furnishing us with proof of your address, you demonstrate reliability. To qualify for our payday loan, you must have resided at the same address for a minimum of three months.
Copies of the last three months' bank statements
Ensuring your ability to timely repay the loan is paramount to us. To ascertain this, we require access to your bank statements from the previous three months. These statements serve a dual purpose: verifying a consistent income source and confirming the activity of your bank account. Adequate funds in your account reinforce the likelihood of successful repayment.
How to apply for an online payday loan in Ottawa
Getting an online payday loan in Ottawa from I Need My Money Today is a hassle-free process. There's no need for you to step out or make a phone call. Simply utilize our online platform, and within a few minutes, you can complete the application. Here's a step-by-step guide on how to proceed: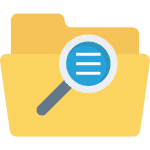 Complete the form in its entirety
In order to be eligible for this position, kindly complete the online form and thoroughly review it for any inaccuracies. Please note that errors in your application may lead to disqualification. The form will require you to provide your name, date of birth, phone number, and work experience. After filling out the form, you can submit your application.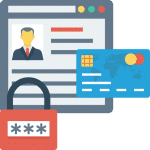 In order to be considered for this position, it is essential that you complete the online form and meticulously examine it for any mistakes. It's important to note that errors in your application may lead to disqualification. The required information includes your name, date of birth, phone number, and work experience. Once you have successfully filled out the form, you can proceed to submit your application.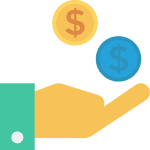 Direct deposit of funds into your bank account
Congratulations on successfully completing the verification process and receiving approval for your payday loan application. We will send you an email containing a comprehensive loan agreement, which will include details such as the loan duration, type, and interest rate. Once you have reviewed, signed, and returned the agreement to us, you can expect the funds to be deposited into your account within 45 minutes.
Need a loan for any project ?
How much money can I get when applying for an online payday loan in Ottawa?
If you find yourself encountering an unforeseen financial predicament or pursuing a personal endeavour necessitating immediate funds, I Need My Money Today offers timely monetary assistance through online payday loans in Ottawa. Ranging from $300 to $3000, these expedient short-term solutions cater to urgent monetary requirements. It is imperative, however, that you exercise prudence by borrowing an amount commensurate with your financial capabilities. Overextending your loan amount may adversely impact your budgetary constraints and impede your ability to repay the borrowed sum in a timely manner.
Why choose 'I Need My Money Today' for your online payday loan in Ottawa?

For individuals seeking reliable and experienced institutions providing online payday loans in Ottawa, Ontario, I Need My Money Today stands out as a trusted choice. With a commendable track record spanning over 17 years, our establishment comprises a team of professional brokers dedicated to adhering strictly to the guidelines outlined in the Payday Loans Act.
In our commitment to safeguarding your well-being, we employ a secure and risk-free online loan process that aligns with established protocols. Moreover, our dedication to transparency and integrity ensures the absence of concealed fees or administrative charges within our agreements.
By opting for I Need My Money Today for your Ottawa payday loan requirements, you can avail yourself of numerous advantages, including:
Flexibility in loan amounts, ranging from $300 to $3000, caters to individual needs.
Streamlined and convenient online application process, offering time and convenience savings.
Swift processing of applications, facilitating prompt access to funds.
Lenient loan application requirements simplify the qualification process.
Confidential and secure environment, ensuring the protection of your personal information.
In situations necessitating immediate financial assistance, I Need My Money Today's short-term payday loans in Ottawa prove to be an excellent choice. Additionally, we extend our services to include no-credit-check loans and cash advance options, catering to diverse circumstances.
Ottawa online payday loan: Contact us now!
Empower yourself to embrace life's experiences without the constraints of a limited budget. I Need My Money Today stands ready to assist you with Ottawa online payday loans, ensuring that your financial requirements are met promptly and efficiently.
To obtain comprehensive information regarding our payday loan offerings or to explore our array of services, a simple phone call is all it takes to engage with our amicable team. Rest assured, we are committed to providing the necessary support and guidance you seek. Alternatively, if you're prepared to swiftly secure additional funds, seize the opportunity to apply conveniently through our online platform today.
Need a loan for any project ?
Ottawa online payday loan
The desire to stand by you
We are here to help Canadians who struggle with their finances. You can count on us regardless of your income or credit situation. We won't look into your credit history or judge you. We will process your application quickly. For 17 years, we have been assisting many people like you who face financial difficulties.
An online payday loan
If you are in a tight spot and need money urgently, we are here to help you. We understand how stressful it can be, and we want to make it easier for you. Just fill out an online application for an express loan. Our fast process and expert brokers will give you a quick response so you can receive your money securely and promptly.