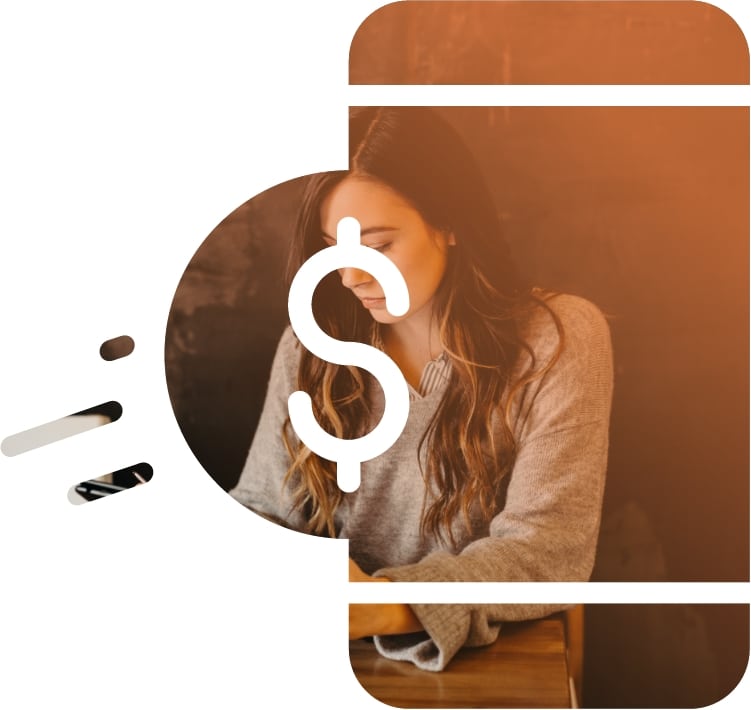 Instant loans are loans that don't require too much documentation and are approved quickly without any asset being involved as collateral. Instant loans in Canada are also called personal loans or quick loans. You can apply for any personal loan online, and this saves both the borrower and lender time.
I Need My Money Today is an instant loaning company that has been in business for 17 years. 
We have been finding solutions and personal loans to allow our clients to manage their finances. By calling on us, you have the assurance of having competent and experienced brokers by your side who will help you get back to better financial ground. In addition, our company is backed by values such as clear and honest dialogue, service speed, and respect for our clients.
Our company helps clients get instant loans in Canada, cash advances, payday loans, cards for bad credit, or loans without credit checks, therefore not allowing a low credit score to compromise your application. We also centralize all your debts in a single payday loan to save money and quickly improve your situation. 
Personal loans for bad credit are also possible since we don't let your past ruin your present. We also have experienced brokers who help you get cash instantly within a couple of minutes after application and verification.
Need a loan for any project ?
About I Need My Money Today
Our company offers several services, including cash advances, instant loans Canada, loans without a credit check, debt consolidation, and bad credit on personal loan applications. After the application is done, it is subjected to a detailed analysis by our brokers, who verify your ability to pay back the loan.
We consider factors when verifying your application before granting you the loans. They include your salary or just the money you make. This is essential, especially when applying for an instant loan in Canada that you need to pay on your next payday. In addition, your bank account statements must not contain too many unpaid debts. 
Online lenders also want assurance that money lent will be paid back by being sure the borrower has a good habit of debt repayment. The loan amount you are applying for must not exceed your ability to repay the instant loan in Canada. If all these conditions are met, your bad credit loan is granted. And a direct deposit is made to your bank account. When it comes to payment, the borrower is responsible. 
Our collection method complies with the legislation in effect in Canada. If you find yourself unable to repay the amount you borrowed, we attempt to reach an agreement with you regarding your payment ability.
We advise borrowers to pay their emergency loans on time, as late payment attracts penalties. Late payments are charged additional interest, which is added to the amount to be repaid. If you are responsible, then you don't need to worry since that will also increase your credit score.
Why Borrow A Payday Loan?
The reasons for using a payday loan can be categorized into two main groups. The first reason is that borrowers simply do not have enough savings available to handle a personal financial shock.
Secondly, a borrower may be forced to use a payday loan from a lack of alternative forms of credit. Not all consumers have access to a credit card or other forms of lending. Also, credit information about borrowers has increased, which has increased the selectiveness of lending institutions. The provision act and its regulations apply to a payday loan. It applies to each loan regardless of the number of lenders involved in the loan. 
The payday loans act is meant to protect both the direct lender and the clients' interest. Since we are allowed to set credit limits and interest rates for the sake of our clients, our rates and annual percentage rate are generally low. The loan repayment process is easier since our rates are considerable, and the repayment period is also convenient. 
We also surpass our competitors who offer loans with high-interest rates by leveraging the flexibility provided by the loans act to set our rates. The act prohibits annual percentage rates in excess of 60%. Payday lenders must follow
Need a loan for any project?
Why choose I Need My Money Today for Your Instant Loan Needs
Need My Money Today is a leading money lending platform, and for years, we have been finding solutions and short-term loans to allow our clients to manage their debts.
Our services are: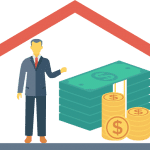 We are online lenders offering online loans that are convenient because once you fill out your details on the company website, you can expect approval within minutes. The best part about these quick approvals is that they don't require a ton of paperwork. Once approved, you will have the money deposited directly into your bank account, ready to be spent. We don't perform credit checks. The most important thing is to get the funds as soon as possible.
When it comes to cash advance, you receive your funds quickly because your application is analyzed the same day it is made.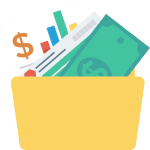 Convenient, flexible payment options of low monthly payments that make it easier to pay off your loan without incurring costly penalties. From the instant loan legislation, annual percentage rates above 60% are prohibited. 
This flexibility makes different lenders come up with different rates. When it comes to rates, we offer considerable amounts depending on the loan you are applying for. This makes customers repay their loans in time, hence no additional penalties due to late payments. 
When a client is not able to repay the loan in time, informing us 48 hours before the deadline is important. This will give you more time to repay your loan. We don't report to credit agencies, so this delay will not affect your credit.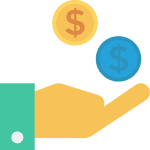 Same-day delivery to your bank account
Loans applied and approved are sent to your bank account as soon as possible. The loan amount will be available in your bank account within 45 minutes after receiving your signature, provided that it reaches us during business hours. 
In our company, we offer direct deposits because otherwise, that wouldn't be helpful when dealing with your emergency. Money sent to your account does not have to wait for two to three working days for you to be able to access it. Since it is an online platform, you can directly pay your bills and never worry about your check ever getting lost.
Requirements for getting an instant loan in Canada
To avail of an instant personal loan, you must qualify for it. This means you have to meet the personal loan eligibility criteria and ensure that your profile is not lacking in any way. The best personal loans are usually those you can get easily, which is possible if the lender has lenient requirements.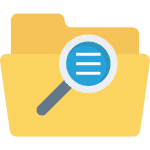 A no credit check loan means an online lender will not look at your credit history. In doing so, they cannot use it to determine your loan qualification and accruing interest rates. Factors such as your payslip and bank statements help them see your capacity to take and repay a loan in time. They also show that you are not bankrupt. Therefore, there is no need for an online lender to not trust you as a client to pay back in time and avoid unnecessary penalties. 
Cash advance loans for poor credits are now easy to access thanks to I Need My Money Today because you are qualified for loans without harming your credit. Under aged are also not able to request a loan. This is because they are not working yet. That way, they cannot pay back the loan.
Ascertain your Eligibility and Requirements
Different lenders have varying eligibility criteria. Check these to ensure you are eligible. Understand the personal loan amount you require and calculate the equated monthly instalments you can repay comfortably while choosing the most suitable tenure. Personal loan calculators are available online, helping you understand the perspective of the equated monthly instalments for specific amounts and terms. 
Never apply for more than what you need, even if eligible. Age comes as a factor, since a regular 13-year-old cannot qualify for a loan, for example. Age determines if you are employed or have a source of income that will help you pay back the loan.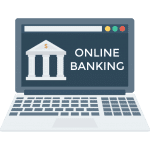 All required documents such as bank statements, address and identification proof, photographs should be ready for uploading when you access the lender's portal for an instant loan. Before applying, it makes sense to store these images on your device to save time. Thereby, the online loan application process can be completed without a break within minutes. 
Our sources also provide the facility to complete verification through digital mode where your details are fetched from original sources, and you don't need to provide any additional details. It is necessary that you provide correct information to verify through this process.
Provide accurate information
Correct, factual information can increase the chances of approval on more favourable terms. But any false or inaccurate information will end in your application being rejected as online lenders will use multiple digital platforms to verify the accuracy of details.
Before digitally signing a loan agreement online for your instant loan, ascertain you are aware of all the terms and conditions, as well as the charges. Accurate and well-organized information eases the processing of your loan. If a direct lender is in play, precise information will enable a fast and efficient personal loan that won't take more than 45 minutes for your account to be credited.
Process of getting an instant loan with us
The process to obtain an instant loan is very simple:
Send us your details
Secure your loan approval 
Get your money
Applying for an online payday loan is very easy and fast. All you need is to fill out the online payday loan application form. You do not need to fax or email any documents. All that you are required to have is a bank account and a telephone number where you can be reached quickly. And, you must be at least 19 years of age working as an employee for at least two months. 
Such easy requirements could be met by anyone in Canada, and that is all it takes to grab payday loans online.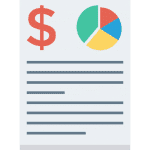 Fill out our forms and get an immediate response. As long as you send your details within working hours, we will get back to you as soon as possible and start the lending process immediately. Detailed verification is done. That is why clients are advised to be keen. Do not be afraid of being honest. We accept even poor credit. Filling out the form is easy, and the overall process is fast depending on how quickly you respond to the lender.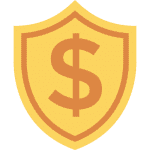 Secure your loan approval
Once your application has been approved, we will send you a loan agreement. You have to sign it and return it to us to access your funds. Take your time to read and be aware of our terms and conditions applied. Always be sure about your loan period, even though we will remind you about your loan two days prior. Funds are usually direct deposits, meaning your funds will be waiting for you since the whole process takes less than 45 minutes.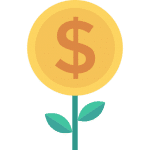 The money is instantly sent to your bank account by our network of private lenders. Personal loans and cash advances are directly deposited in your account. That's why, during emergencies, many clients prefer 'I Need My Money Today'.
Contact I Need My Money Today
Don't Let Your Credit Score Determine Your Financial Future! If you're considering applying for an instant loan in Canada because of a bad credit score, don't worry. You can still take advantage of these services if you meet certain requirements. 
Talk to us about what we will be able to offer based on your situation. Instant loan providers allow applicants with less than perfect credit scores or past bankruptcies to apply as long as there is proof of income and that's I Need My Money Today. You can reach out to us online for all your payday loans in Canada today.
Need a loan for any project?
Instant loan: submit your application now
An instant loan
Are the problems that you are facing leading you into a situation that worries you and that you need to get out of urgently? We perfectly understand the extent of your concerns, and we want to stand by you during this ordeal. The first thing for you to do is to submit your express loan application online. Thanks to our expedited procedure, our experienced brokers provide you with an instant response to allow you to access your money as quickly as possible and in a totally secure manner.
An amount perfectly tailored to your needs
I Need My Money Today offers you short-term loans ranging from $300 to $3,000 with respect to the amount you need to get out of a difficult financial situation. Specify the amount that you want to receive on the application form and access your money within the following hour. We approve larger loans than our competitors that are more in line with your needs.
The desire to stand by you
We believe that
our mission
is to stand by many Canadians to help them get out of difficult financial situations. Do you have a low income or bad credit? Don't worry; we don't conduct any credit check on you, and we will approve your application very quickly. For 17 years now, we've been helping many people on a daily basis who have found themselves in situations similar to yours.
Instant loan: submit your application now
Don't wait any longer to get rid of that burden that is weighing on your shoulders and apply for your instant loan now. The procedure is quite simple, only takes a few minutes, and is totally confidential and secure.