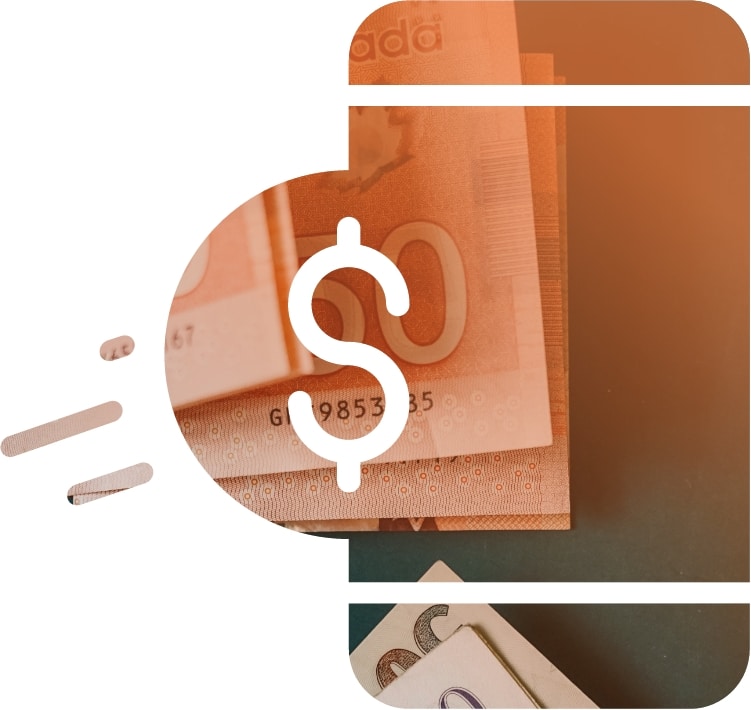 Have you ever needed extra funds to last you to your next payday? You can try one of our emergency loan options from I Need My Money Today.
I Need My Money Today operates as a trusted lender throughout Canada.
Can an Emergency Loan From I Need My Money Today Help Me?
I Need My Money Today has been in business for 17 years and has helped many people with emergency loans. Our goal is to be a leading private loan firm in Canada and make life easier for its residents.
We offer our clients express and quick short-term loans without additional hassles or unnecessary paperwork. We believe in giving borrowers a positive response and accelerating application processes and approval rates.
It's a common experience to be rejected by banks due to a poor credit score and to be stuck with unpaid bills with no way out. With our emergency loans in Ontario options, we have a solution for you.
Get Emergency Loans in Ontario
If you have bad credit and need an emergency loan, you can apply for our emergency bad credit loans in Ontario. Emergency loans Ontario are a short-term financial solution that doesn't require a credit check. With this loan type, you can deal with unforeseen home repairs, medical bills, vehicle repairs, etc.
Emergency Loans Ontario: What Is a Short-Term Loan?
Short-term loans assist Canadians and individuals worldwide in overcoming financial difficulties. However, as its name suggests, it's a temporary solution only to be used in dire situations.
You should only apply for a short-term loan if you need it and can repay it promptly. Under no circumstances should you apply for multiple short-term loans, as this can result in deeper financial trouble for you. The best option is to not put yourself in more debt.
How Can I Qualify for an Emergency Loan?
Our emergency loans in Ontario don't require credit checks, but there are specific criteria you need to meet:
You must have a chequing account that has been open for more than three months.
You must receive your salary through direct deposit.
You can't be undergoing bankruptcy or wage garnishment.
You must have a full-time job where you've been working for 90 days or more.
With our emergency bad credit loans in Ontario, we have a solution for you:
Payday loans;
No credit check loans;
Emergency online cash advance.
Payday Loans
With a payday loan from 'I Need My Money Today', you can access funds within 24 hours of applying. You can repay the loan with your next paycheck.
No Credit Check Loans
Traditional banks or financial institutions typically require credit checks when you apply for a loan. If your credit score is below 500, your application will be rejected. With a no credit check loan, your approval rate improves, and the application won't be reflected on your credit report, and it'll therefore not affect your credit score.
As long as you meet the terms and conditions of the loan and can repay it, your loan will be approved. With our no credit check loan, you can apply for up to $3,000.
Cash Advance
Our emergency online cash advance loan gives you access to funds in 24 hours. We know that emergencies can't wait 15 days (which is how long it takes to hear a response to a loan application being approved by a bank). We analyze all emergency online cash advance loan applications on the day they're made.
Emergency Loans Ontario: How to Apply?
All our loan applications can be made online from our website application form. From there, you can add your personal and employment information and submit your application. We'll contact you as soon as possible (within an hour) to proceed with your application.
Additional documentation like your ID, proof of residency, bank statement, or payslip may be required to make a final decision. Our evaluation team will further process your application, and your funds will be deposited into your account within 24 hours.
I Need My Money Today Fees and Repayment Alternatives
We don't request upfront payment. However, our bad credit loans in Ontario have a weekly finance fee (interest plus breakage fee), which can amount to $12 per $100 loaned. Please note that additional interest will be charged to your account if you fail to repay the loan.
We have three repayment options:
You can pay the weekly fee plus the total amount owed at the end of the month.
Pay the finance fee with a portion of the principal amount loaned.
You could choose to pay weekly, which will be $60 per week if you borrowed $500.
Emergency Loans Ontario: How to Improve Your Credit Score?
To improve your credit score, you need to know your current credit score. You can get a copy of your credit report from a credit bureau or a trusted financial institution like TransUnion or Equifax agencies.
You can improve your credit score by doing the following:
You can get a secure credit card.
Use your credit card to make purchases and pay the account monthly on the agreed due date.
You can pay off all your accumulated debt.
Note: A secure credit card is for anyone with a credit score below 500. You can only use the credit card if you deposit money into it, and you can only spend the available amount.
Trust I Need My Money Today to Get an Emergency Loan in Ontario
I Need My Money Today has multiple types of emergency loans in Ontario available. Residents of Canada can apply for these loans, and their applications will be approved or rejected within 24 hours (as long as all necessary documents have been submitted). We'll pay the approved loan amount directly into your bank account.
Our loan options include payday loans, emergency cash advance loans, and no credit check loans. We have other solutions available on our website. To qualify for an emergency loan, you need to work and afford the repayment amount. Do not hesitate to contact our expert team for more information.
Need a loan for any project ?
How to apply for an online loan in Canada?
Give your personal information to our online agents
To apply, you simply have to send us some information.
Get a response within an hour
With our brokers specializing in no credit check loans, your application is processed within a day and usually within an hour of submitting your completed file.
Receive your money directly in your account
Once your application is approved, your money is sent to your account, and you can use it instantly.
Once your completed file has been forwarded, it takes an hour at most to get a response. If we receive your application between 10:00 am and 6:00 pm, one of our agents contacts you within the same day.
Once your loan has been granted, the money is transferred to your account immediately. If your application reaches us during our business hours, you won't have to wait more than a day to access your money.