Get approved for bad credit loans in Ottawa today
Do you urgently need money but fear that your low credit score might disqualify you from obtaining a loan? If so, you'll benefit from applying for personal bad credit loans in Ottawa, guaranteed for approval with no questions asked. If you face a temporary financial crisis, our loans can help you regain financial health.
Don't let that three-digit credit rating prevent you from accessing emergency money when you need it the most.
How long will it take to get the money in my bank account?
Imagine applying for a bad credit loan in Ontario at 10 am and having the funds in your bank account within 24 hours! We offer online personal loans ranging from $300-$3,000 for those who need emergency cash for situations out of their control.
Fast online application process
The online application process can be completed in less than 10 minutes. If we receive it during working business hours, we process it the same day and often within the same hour. The longest you'll ever wait before accessing quick funds and secured loans is 24 hours.
What does it mean to have bad credit in Ottawa?
Your credit score plays a significant role in whether financial institutions will grant you a loan, even a small loan. You'll find that there are many factors that affect your score, and having a low credit score can even prevent you from renting an apartment or leasing a car. Often you'll find that lenders will request that you put up some form of collateral as insurance so that you will not default on payments. Some might even charge you high-interest rates.
Improve your credit rating thanks to bad credit loans
However, the good news is that a credit score can fluctuate, and a poor credit score now does not mean you are doomed and cannot improve. In fact, if you apply for bad credit loans in Canada and pay them back on time, it will help improve your credit rating. 
Need a loan for any project ?
Are bad credit loans in Ottawa legal?
Yes, there is nothing illegal in Ontario about applying for bad credit loans. The Canadian government implements rules and regulations that must be followed regarding all types of financial lending. Licensed alternative lenders like I Need My Money Today are allowed to issue personal online loans to clients with bad credit.
How can I use bad credit loans in Ottawa?
We're not in the business of judging what people do with the money they request. You can use the money you get for anything you want. What's important is that you pay back your loan and work on rebuilding your credit for the future.
Why do people apply for bad credit loans?
People who apply for bad credit loans often use the money for the following reasons:
Pay off medical expenses
Fix last-minute home or car repairs
Pay off existing debt or bills with your credit card
Financing a personal project 
Take an emergency trip to visit sick friends or family members
Improve your life style
Whereas traditional lenders take a greater interest in what you plan on doing with the funds, our focus is helping you get out of difficult financial situations.
Need a loan for any project ?
Am I eligible for bad credit loans in Ottawa?
The criteria to obtain funds from bad credit loans are primarily in place to ensures that a borrower can repay the loan. We also require applicants to prove their identity to reduce the risk of identity theft, a growing concern in our society.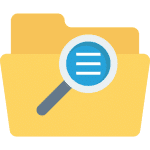 We won't request your credit report, credit history, or inquire about the reason you need the funds. While traditional lenders will base their response on various criteria, we believe everyone deserves the opportunity to better themselves without judgment. You can apply with a bad credit score. When you submit your online application via our website, the chances of being refused are extremely low.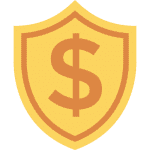 The documents you need to get access to our service
To be eligible to apply for bad credit loans in Ottawa, you will need to prove the following:
Be 18 years or older (piece of government-issued photo ID)
Be a Canadian Citizen
Proof of current residency (utility bill or lease)
Active chequing account for the last three months
Last two payslips as proof of employment and regular income
Not be in a bankrupt situation
If you meet the above criteria, you will receive your loan agreement from our bad credit lenders. The entire process is very simple, your unsecured loan will give you access to quick cash.
Need a loan for any project ?
How do I apply for bad credit loans in Ottawa?
Now that you know your credit score doesn't impact your approval chances for loans without a credit check, you can gather the information you need and start the application process on your phone or your computer. I Need My Money Today is a trusted lender in Canada. Our online lenders will help you out of your current financial situation.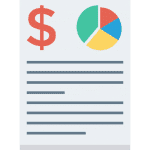 This straightforward application requires you to input the loan amount, contact info and employer information. This part should not take longer than a few minutes. Once you've finished completing your online application, submit and wait for an answer.
Always double-check the information you provide to avoid delays or potential rejections in processing your application.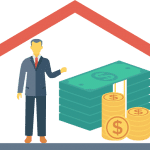 We typically start processing any application we receive during business hours immediately. If everything checks out, we will send you a loan approval for you to sign and return to us. Your chances of approval are very high when you meet the criteria above.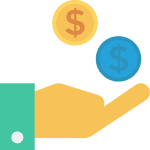 When you've taken note of all the terms of conditions, we will transfer the funds directly into your bank account. You'll have access to cash right away.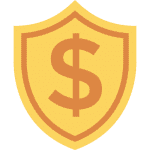 Apply only for the amount necessary
It's important to note that you should only apply for the minimum amount necessary to ensure you are capable of repaying the loan. Failing to do so will sink you further into debt and cause your credit score to drop even more.
Need a loan for any project ?
Apply for bad credit loans in Ottawa with I Need My Money Today
We understand the frustration of having a bad credit history, which can limit your ability to secure loans, especially in urgent situations. However, you can take advantage of the fact that our bad credit loans in Ottawa are approved quickly, and the money is in your account with no checks on your credit situation.
Complete the online application form
Need a loan for any project ?
Bad Credit Loans in Ottawa
A bad credit loan in Ottawa
Are the problems that you are facing leading you into a situation that worries you and that you need to get out of urgently? We perfectly understand the extent of your concerns, and we want to stand by you during this ordeal. The first thing for you to do is to submit your express loan application online. Thanks to our expedited procedure, our experienced brokers provide you with an instant response to allow you to access your money as quickly as possible and in a totally secure manner.
The desire to stand by you
We believe that
our mission
is to stand by many Canadians to help them get out of difficult financial situations. Do you have a low income or bad credit? Don't worry; we don't conduct any credit check on you, and we will approve your application very quickly. For 17 years now, we've been helping many people on a daily basis who have found themselves in situations similar to yours.
Bad credit loans in Ottawa: submit your application now
Don't wait any longer to alleviate the financial burden weighing on you; apply for your instant loan now. The procedure is quite simple, only takes a few minutes, and is totally confidential and secure.